Miami Dolphins to face Jared Goff on Sunday in Los Angeles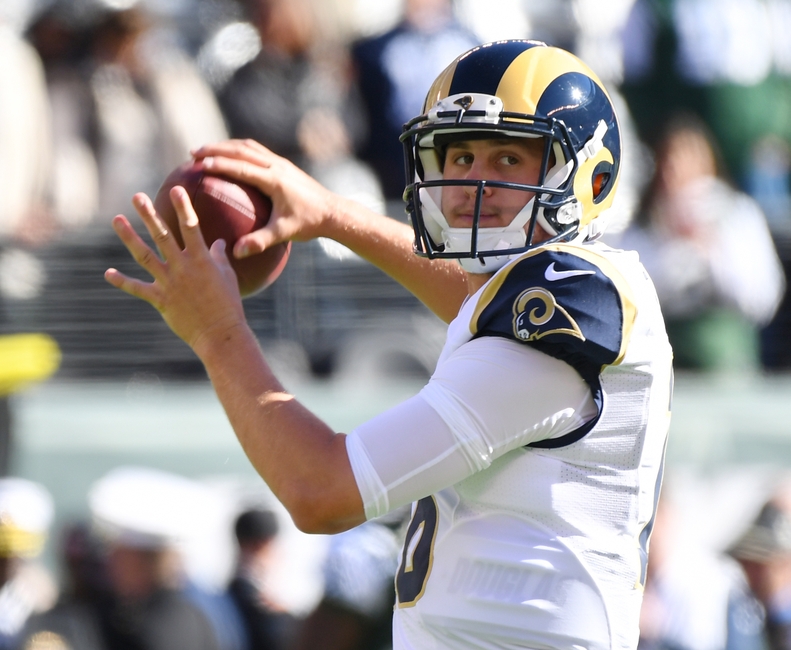 The Miami Dolphins will face rookie quarterback Jared Goff on Sunday when they take on the Los Angeles Rams in L.A.
More from Phin Phanatic
After weeks of speculation and a lot of denial and half-ass answers from head coach Jeff Fisher, the Rams have finally opted to bench Case Keenum in favor of the quarterback that many believed would start the season.
Goff was drafted number one overall in last April's NFL Draft. Yet Fisher has stayed consistent all season that Goff would not play until Fisher thought he was ready. That appears to be now. The Rams narrowly beat the Jets last Sunday, 9-6.
Jared Goff will make his first start of his NFL career against the Dolphins whose defense has started to turn things around and brought a lot of pressure to San Diego's Phillip Rivers last Sunday.
The first overall pick in the 2016 NFL draft is finally about to get on the field. The Rams are last in the NFL in points scored so Goff is going to have a tough go this week but the Rams will at least have the secrecy of Goff. No game film outside of pre-season is available to the Dolphins of Goff at the NFL level.
Despite the Rams poor play this year they are only two games out of first place in their division with four wins. Miami is also two games back in both their division and the AFC wild-card chase.
Earlier this year the Dolphins faced the Cleveland Browns and rookie Cody Kessler and narrowly managed to win the game. For the Dolphins it's all about the pressure on Goff and taking away Todd Gurley who has not been as impressive a runner as he was a year ago as a rookie running back.
The Dolphins will also have to contend with the Rams defense which is ranked 7th overall, 8th against the pass and 17th against the run. It could be a big day for Jay Ajayi.
This article originally appeared on