Report: Dolphins' Suh ignored play calls, went off script in loss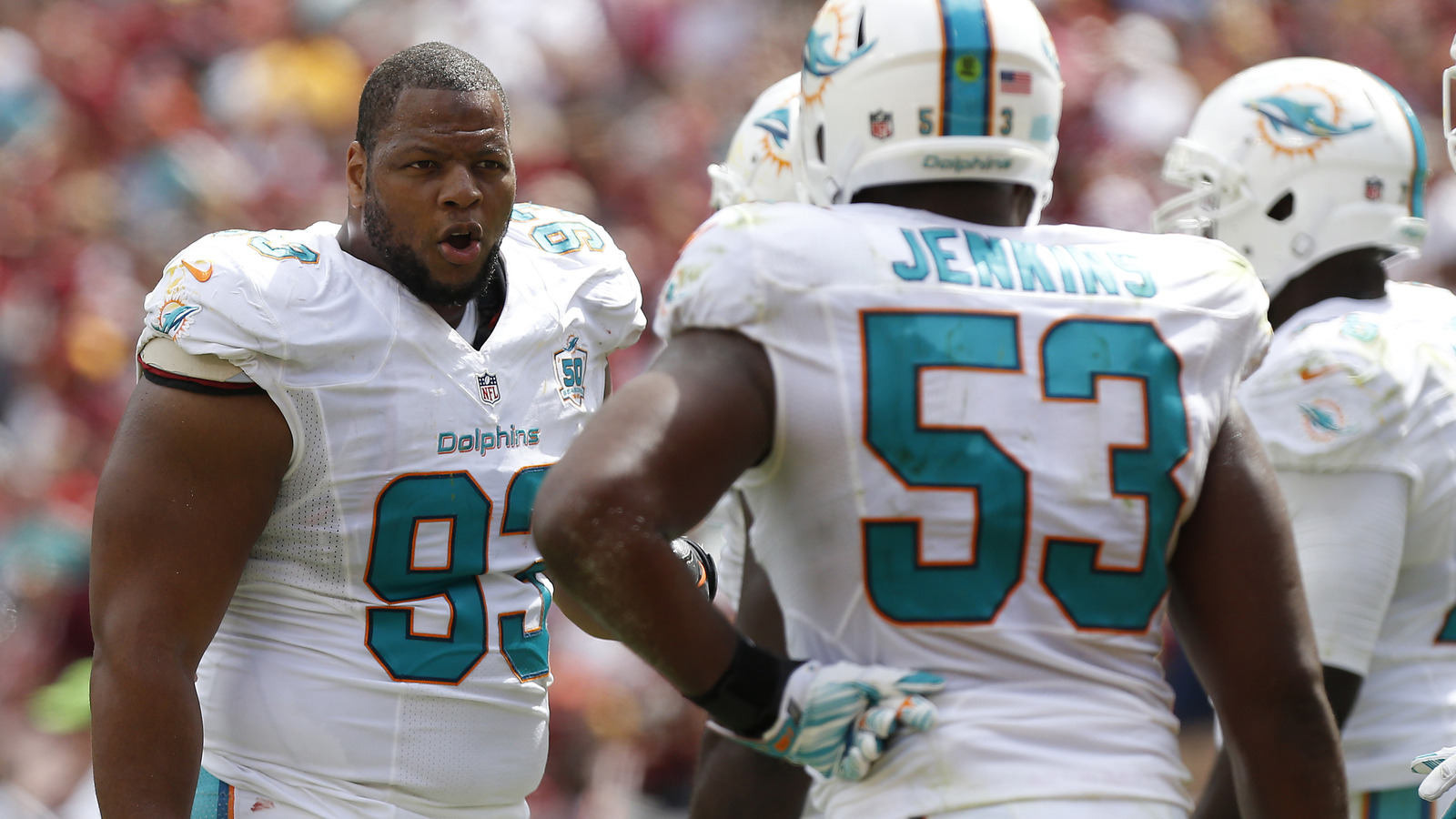 The Miami Dolphins fell to 1-1 on Sunday after their crushing loss to the Jacksonville Jaguars. After a not-so-impressive showing against the Washington Redskins in Week 1, the Dolphins needed to rebound against the Jaguars and take advantage of the fortuitous start to the season.
Obviously, they weren't able to do that for many reasons. And while the loss to Jacksonville is crushing, the issues that go along with it are even worse.
According to Adam H. Beasley of the Miami Herald, the Dolphins' $114 million man, Ndamukong Suh, went off script and ignored coaches' play calls against the Jaguars. This created confusion on defense — something you don't want your best defensive player doing.
"I couldn't tell you," Suh said of his poor play. "At the end of the day, we have to go back to the drawing board and figure out what we want to run so guys can make plays and go from there."
Miami clearly has issues on both sides of the ball, and it'll need to clean them up before their next game against the Buffalo Bills in Week 3. It will likely be a long week of practice and game planning for the Dolphins as they look to clean up what's been a poor start to the season.
(h/t Miami Herald)
MORE NEWS:
Want stories delivered to you? Sign up for our NFL newsletters.