Miami Dolphins' Mike Pouncey may not play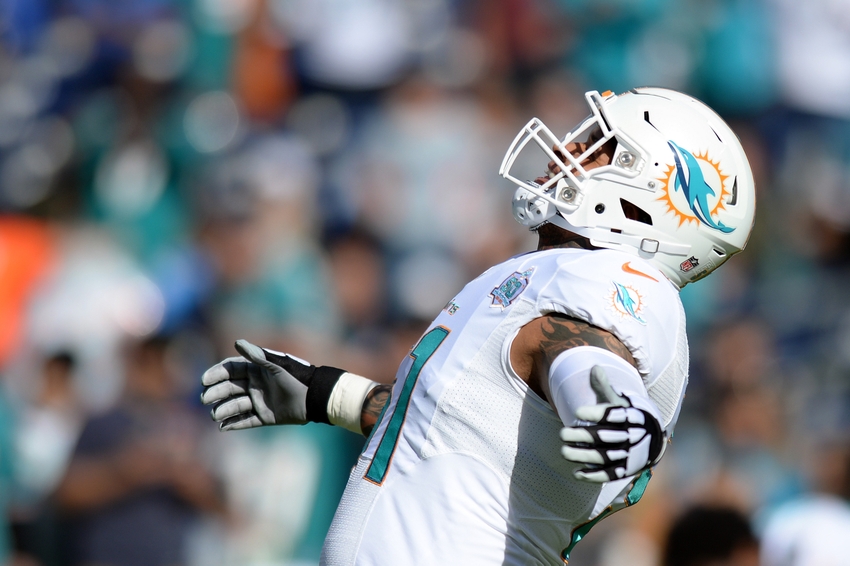 The Miami Dolphins haven't said it yet but Mike Pouncey will likely be a game time decision as he deals with yet another injury to the same hip that he has had surgery on.
Pouncey has had four surgeries on his ailing hip and while the Dolphins don't believe it to be a career ending injury, Pouncey is missing a lot of time. He could miss this weeks game against the Rams.
Earlier this week Pouncey removed himself from practice after feeling pain in his hip. He has not practiced since and is not expected to. If Pouncey can't play, the Dolphins will turn to Anthony Steen who played well in the first four weeks while Pouncey was recovering from off-season hip surgery. Adam Gase is confident that Steen can get the job done.
Gase said his confidence level in Steen is "really high." via the Miami Herald.
The Dolphins opened the season 1-4 behind horrible offensive line play. Of course at that time the Dolphins were without Pouncey and Branden Albert, who will miss at least the next two and possibly three weeks, was also missing.
Dallas Thomas and Billy Turner both were swapped in and out at the guard positions as the team made changes due to injuries. Both players were released a week before Miami began their four game winning streak.
The Rams are not a great defensive team but they are solid up front and can get penetration to the quarterback. The Rams have played tough all season and are one of the more consistent defenses in the NFL. Stopping the Dolphins running game will be a big focus for the Rams.
The loss of Albert hurts but the loss of Mike Pouncey could be worse especially if it's for any length of time. The Dolphins remaining schedule will get far tougher after next weeks return trip home against San Francisco.
Miami will face the Baltimore Ravens and then the Arizona Cardinals before wrapping up the season with three straight against division opponents. Two of which, against the Jets and Bills, are back to back road games.
Getting Pouncey and Albert back for the final stretch could make the difference in their post-season chances. But they have to win without them to get to that point.
This article originally appeared on