Miami Dolphins leave Jay Ajayi in Miami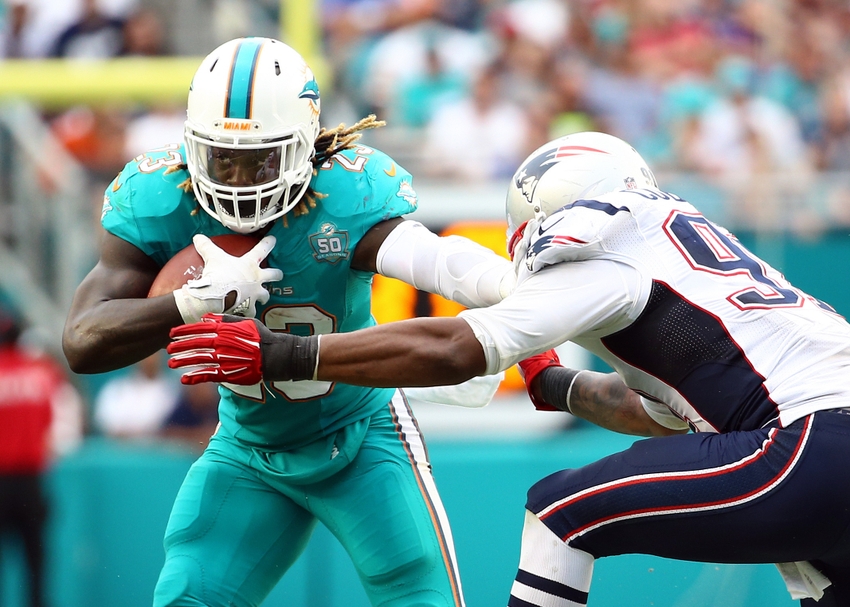 The Miami Dolphins are in Seattle but they are without one of their top running backs. Adam Gase told the media that it was a "coaches" decision to leave Jay Ajayi home.
Ajayi will be inactive this week and the Dolphins will rely on starter Arian Foster, Damien Williams, Isaiah Pead, and rookie Kenyan Drake. It would have been likely that one if not two of them would have been inactive for the game had Ajayi been there. It's likely one still will be.
It's been reported that Ajayi's discipline stems from him not being named the starter ahead of Arian Foster. Per an anonymous player who spoke with Adam Beasley of the Miami Herald, Ajayi was not thrilled at the demotion.
Adam Gase is flexing some muscle with this move for sure and it sends a very clear message from the start that he will not tolerate that kind of behavior. To what degree Ajayi acted out is unknown but apparently it was enough.
The Dolphins elected to turn the running game over to Ajayi when they decided to let productive running back Lamar Miller leave via free agency. Ajayi didn't overly impress in OTA's and mini-camps and the Dolphins turned to veteran Arian Foster.
According the report Gase was not impressed with Ajayi in the final weeks of pre-season, the 4th game especially and turned the starting spot over to Foster.
The benching will cost Ajayi a game check and it could potentially cost him his job if his attitude doesn't change. It is definitely something to watch more closely.
More from Phin Phanatic
This article originally appeared on