Miami Dolphins Jordan Cameron wants to keep playing?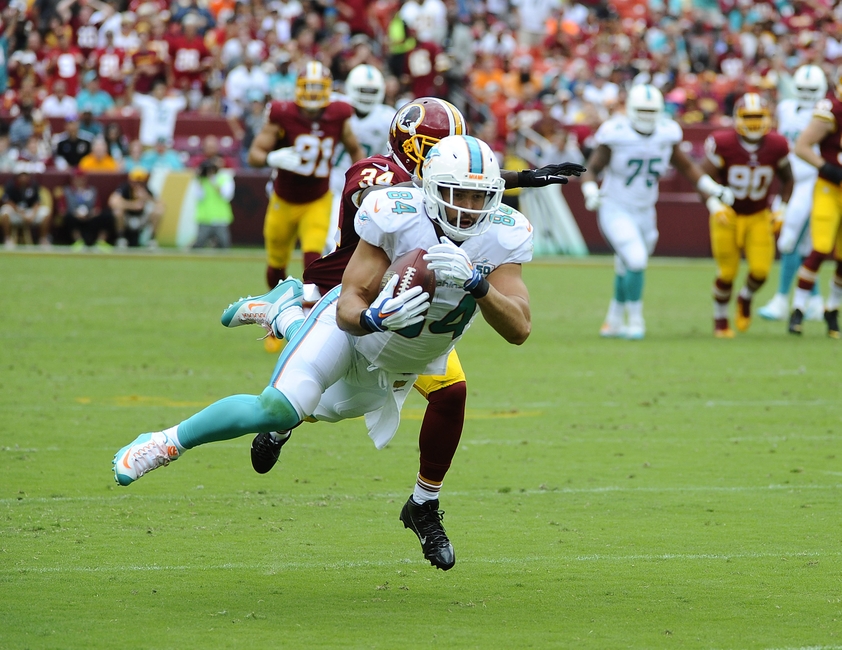 The Miami Dolphins put tight-end Jordan Cameron on season ending IR last week after Cameron suffered his fourth concussion.
Cameron has missed several weeks after suffering the concussion and it was assumed that this fourth one in as many seasons would inevitably be the sign that he should hang it up. Apparently that is not the case.
According to ESPN's James Walker, Adam Gase got the impression from Cameron that he wanted to still play.
Dolphins HC Adam Gase said the sense he got from TE Jordan Cameron, who is on IR with a concussion, is he wants to keep playing. – Walker said via ESPN.
If Cameron does indeed want to play again or intends to play again, it's probably a smart bet that the Dolphins will not want him to play in Miami. Cameron is not just a health issue but frankly he hasn't been much help on the field.
In his two seasons with the Dolphins, Cameron has been largely a bust. Signed as a free agent prior to the 2015 season, Miami was hoping for the 2013 Cameron who made the Pro-Bowl while with Cleveland. That isn't who they got but they did manage to save money by letting Charles Clay leave. Clay hasn't exactly been a great TE for the Bills.
It will be interesting to see what the Dolphins do at the position when the off-season rolls around. It will be more interesting to see if they kick the tires on Cameron again.
More from Phin Phanatic
This article originally appeared on