Miami Dolphins: Jordan Cameron Putting Off Retirement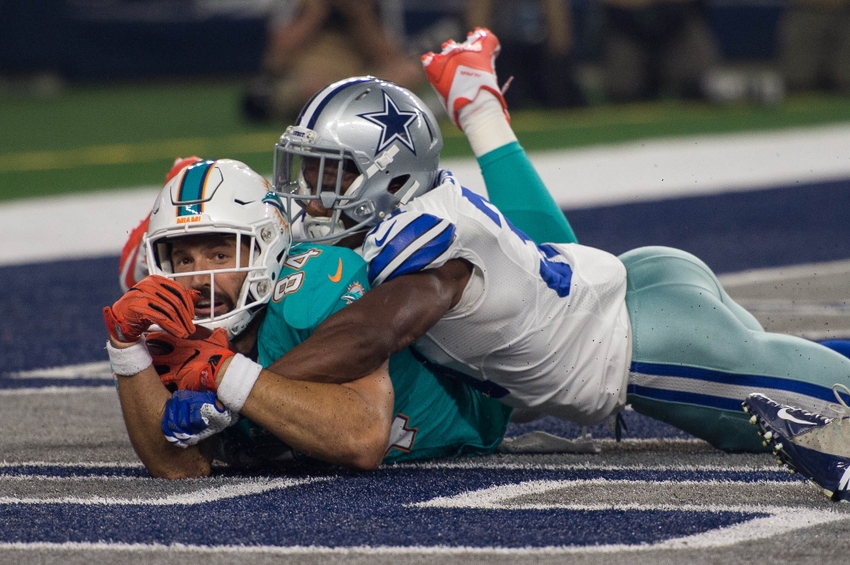 Despite suffering through four diagnosed concussions as a pro, Miami Dolphins tight end Jordan Cameron isn't ready to call it quits.
The Miami Dolphins appeared to score a major offseason win two years ago when the team signed former Pro Bowl tight end Jordan Cameron away from the Cleveland Browns. Unfortunately, Cameron's career in Miami hasn't gone quite as planned. He produced just 386 yards and three touchdowns last season and suffered a season-ending concussion three weeks into his 2016 campaign.
Cameron's latest concussion was the fourth diagnosed one of his NFL career, all coming within the last four years. However, while there was some early speculation that concussions could cause Cameron to retire, it appears the tight end isn't ready to call it a career.
At least, it appears Cameron is going to delay his decision.
"I'm not shutting the door on anything," Cameron explained, per Adam H. Beasley of the Miami Herald. "I'm going to wait until after the season."
At just 28 years old, Cameron could realistically have some good years ahead of him. However, it's very likely that his decision will come down to whether or not a team is willing to take a sizable financial risk on him. Cameron is in the final year of his two-year deal with Miami. Given his relative lack of production with the team, it feels unlikely that the Dolphins will want him back.
Realistically, it also feels a bit unlikely that any team will be willing to offer Cameron much more than the veteran minimum. He has just one Pro Bowl season on his resume and that came back in 2013 with the Browns. Since that season, Cameron has produced campaigns of 424, 386 and 60 yards.
The injury risk for Cameron also has to be a concern for prospective employers—though it should obviously be a greater concern for Cameron himself. The possible long-term effects of repeated concussions are no longer secret.
However, Cameron seems to feel confident that health won't be an issue moving forward.
"That's the whole unknown, the hardest part about what all this is," Cameron said, per Beasley. "But [his doctor] says I'm trending in the right direction and everything should be good."
Is everything going to be good enough for Cameron to risk his long-term health for a small prove-it deal on the free-agent market? That's probably the real decision the USC product is going to have to make in 2017.
This article originally appeared on