Two Dolphins named to All-AFC team by PFWA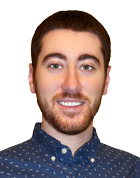 The Miami Dolphins had one Pro Bowl selection this season in Mike Pouncey, but he was forced to bow out due to a foot injury. With that, the Dolphins have been shut out in Hawaii, but that's not to say there weren't a few outstanding performers this season.
Jarvis Landry, for one, set a franchise record with 110 catches and holds the all-time record for receptions through a player's first two seasons. Ndamukong Suh didn't have the great season that he's been accustom to, but he still played well, leading all AFC defensive tackles with17 tackles for a loss.
Both players were honored on Monday as they were named to the All-AFC team by the Pro Football Writers of America.
It's obviously not a Pro Bowl selection or a spot on the All-Pro team, but it's still a great honor, nonetheless. Landry's season shouldn't be overlooked as he's become one of the best slot receivers in the NFL.