Miami Dolphins injury report: Albert, Pouncey, Tunsil all out?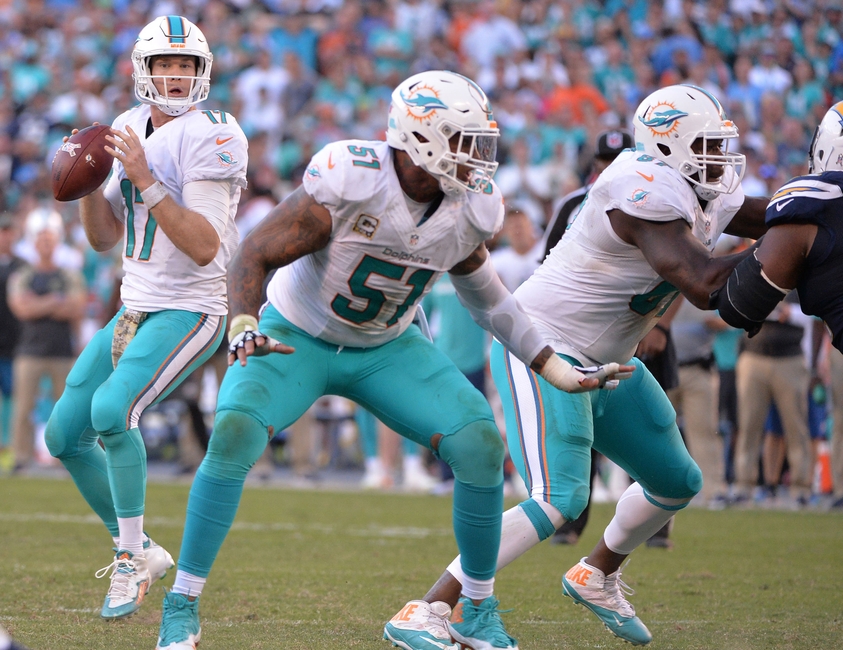 Could we see a repeat of the 1-4 Miami Dolphins this Sunday?  It's possible.
We're just over 24 hours from the start of week 12 and there's a number of injury concerns for Miami's game against the San Francisco 49ers.
As we've all grown accustomed to, no injury's are more important to follow in South Florida than the offensive line.  Fans have nightmares thinking of another week of missing starters from the front five due to injury.
Last week against Los Angeles, Miami was without Branden Albert and Mike Pouncey; Albert broke his wrist the week prior against San Diego and Pouncey re-injured his hip in practice a week ago today.  To make matters worse for quarterback Ryan Tannehill, rookie Laremy Tunsil who was replacing Albert at left tackle left the game early with a shoulder injury.
While it was ugly Miami still pulled off the victory, albeit wasn't anything short of a miracle.
Fast forward six days later and Miami is in the same position as last week.  Pouncey has been declared out, Albert is doubtful, and Tunsil will be a game-time decision after practicing three times this week.
So is Tannehill in for another rough outing?  Possibly.  Probably.  But maybe not.
The projected starting five for tomorrows game look to be:
LT – Sam Young; LG – Kraig Urbick; C – Anthony Steen; RG – Jermon Bushrod; RT – Jawuan James
This group of players played great with under six minutes to go last week.  Tannehill had the protection he needed to make plays when it counted most.
The rest of the injury report looks promising.  One of the biggest name on it is Jarvis Landry although he hasn't been off it in a few weeks.  He, along with Xavien Howard, Kenyan Drake, Kenny Stills, Mario Williams and Jelani Jenkins are listed as questionable.  Defensive tackle Ndamukong Suh is also on the injury report but don't expect to see him miss anything.
This article originally appeared on