Adam Gase used to call Dolphins' new OC for advice on coaching Peyton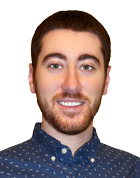 Adam Gase's "claim to fame" when he was hired as the Miami Dolphins' next head coach was the fact that he coached both Peyton Manning and Jay Cutler. Obviously, he had a great deal of success with both of those quarterbacks. Cutler looked like a different player in 2015, throwing just 11 interceptions and completing 64.4 percent of his passes — second-best in his career.
As for Manning, Gase didn't do it alone. According to Stephen Holder of the Indy Star, Gase used to call Clyde Christensen — the Dolphins' new offensive coordinator and former Colts coach — to get advice on coaching Manning. Now, the two are working together in Miami.
Via Stephen Holder on Twitter:
An interesting nuggest Clyde Christensen shared: Adam Gase used to call him for tips on coaching Peyton Manning. Now he's on his staff.

— Stephen Holder (@HolderStephen) January 19, 2016
Gase and Christensen's next challenge comes in Ryan Tannehill, the Dolphins' quarterback. He showed great potential and development in his first three seasons, but took a step back in 2015. His completion percentage dropped, as did his touchdown and rushing numbers.
Bringing Gase and Christensen together could help Tannehill's development, given their experience coaching some of the top quarterbacks in the league. Focusing on the run game more is obviously a priority, too. But elevating the play of Tannehill — particularly in crunch time — is a must.