Miami Dolphins could be without Reshad Jones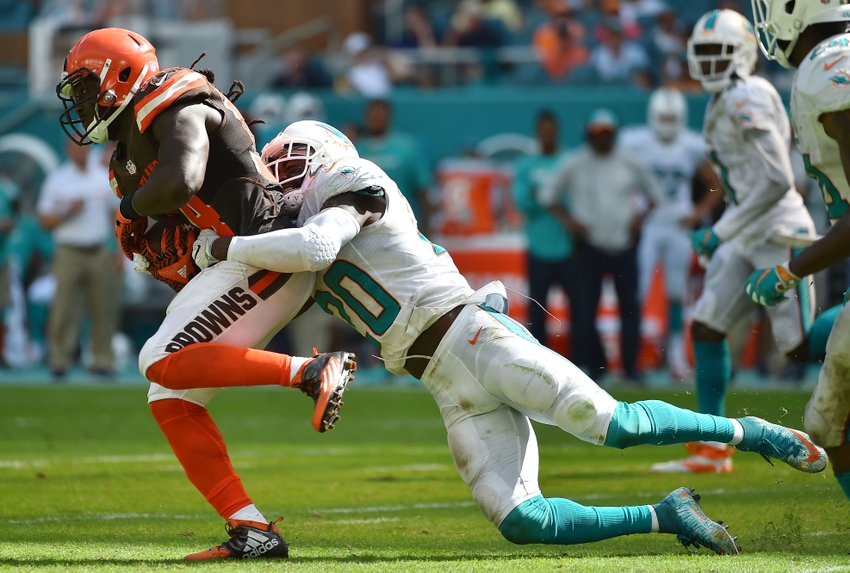 The Miami Dolphins are going to have a tough game ahead of them when they play the Pittsburgh Steelers on Sunday. It's going to be worse if Reshad Jones can't play.
The Dolphins are saying that Reshad Jones will be a game time decision after suffering a groin injury. Losing Jones who is by far the most consistent and reliable defensive player on the field would be an almost devastating blow to a unit that has struggled in pass coverage and against the run.
Jones is the best run stopping defensive player on the Dolphins roster.
The game is not shaping up well for the Dolphins. Miami placed Koa Misi on IR this week and then cut three offensive lineman and a running back. Making matters worse is that Xavien Howard who hurt his knee will not be back in the lineup any time soon according to a report from the Miami Herald.
Offensively the Dolphins are only faring slightly better. Branden Albert and Laremy Tunsil have both returned to practice as has Arian Foster but there is no guarantee that Foster will play. The news of Albert and Tunsil is encouraging but the problem is the Dolphins offensive line wasn't playing well when both were healthy. Albeit they were playing better than the unit was last weekend.
The Dolphins have a lot of question marks and this weeks game is shaping up to be one of two things. A huge loss by more than 20 points or one of those games that the Steelers overlook and get shocked by a Miami victory. I wouldn't hold my breath.
This article originally appeared on