Adam Gase can't explain Dolphins' comeback: 'I don't even know' how it happened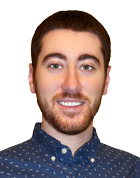 The Miami Dolphins were lifeless for 55 minutes. They were lackluster and stagnant on offense, failing to move the ball against the also-struggling Rams. On 10 of their first 11 possessions, the Dolphins punted. The other ended with an interception.
However, NFL games are 60 minutes long and every second counts. The Dolphins somehow stormed back in the final five minutes to steal a win from the Rams, scoring two touchdowns on their last two drives. So how did it happen? Don't ask head coach Adam Gase. He doesn't have a clue.
"I don't even know [how the comeback happened]," Gase said. "Just nothing was going right for us. We were terrible on offense."
That they were. Miami had 240 yards of offense and averaged a meager 4.2 yards per play. Ryan Tannehill continued to play fairly well, completing 24 of 34 passes, but he finished with just 5.1 yards per attempt.
Fortunately, he threw two touchdown passes in the final five minutes to lift the Dolphins to victory. He never lost hope despite failing to do anything on offense for most of the game.
"As long as there is time on the clock, I'm going to believe that we are going to win," Tannehill said. "I have a lot of faith, and everyone that steps on that field with me, we put in a lot of work and a lot of time. We've grown together over the past three months."
Tannehill looked at his players and let them know the Dolphins were going to come away with a victory, despite struggling for three-plus quarters.
"Take a deep breath, everybody. We're gonna win this game," he said via the MMQB.
With the win, Miami moves to 6-4 and remains just two games back of the Patriots in the AFC East. Their turnaround has been remarkable, winning five in a row after starting 1-4.