Miami Dolphin Reshad Jones to miss the remainder of the season.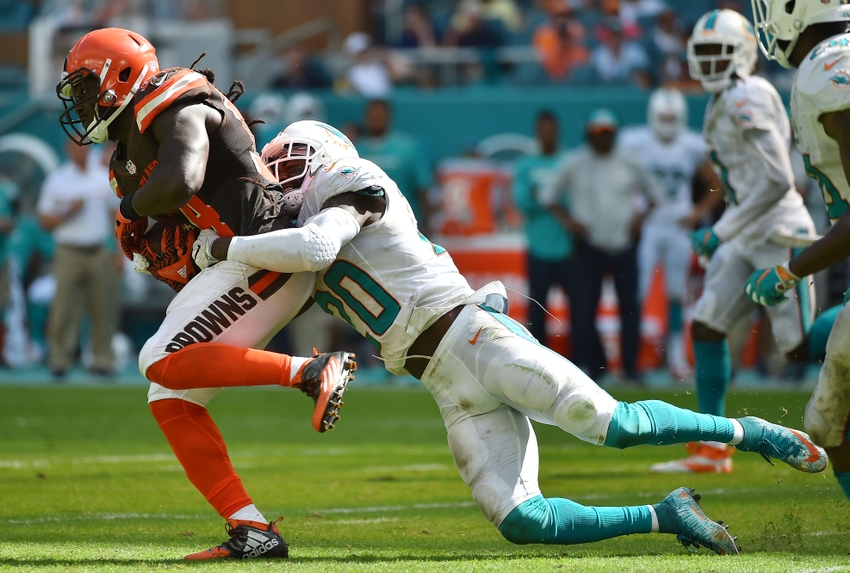 After getting a second opinion on his torn rotator cuff  Reshad Jones  will be shut down for the season and sorely missed.
He was the leading tackler on the team last season and was almost the leading tackler yet again this season (2nd) but will now be rehabbing a torn rotator cuff.
To try to fill his absence on the field will be Michael Thomas and Walt Aikens who get handed the task of trying to slow down/stop LeSean McCoy next week. Good luck with that.
Jones was Pro Football Focus' No. 3 safety last season and made it to the Pro Bowl as a fill in what should have been an outright selection from the stats he put up. He was rated yet again PFF's No. 3 safety this season but unfortunately for him the season will come to a close.
This last game he was run over by  Steelers Darrius Heyward-Bey on a 60 yard end around run play on a weird angle to his shoulder but bounced right up after the play and continued to play the whole game as well as make a post game media appearance with no sign of injury.
https://twitter.com/ArmandoSalguero/status/788759484583776256
More from Phin Phanatic
This article originally appeared on