Mettenberger reignites feud with Watt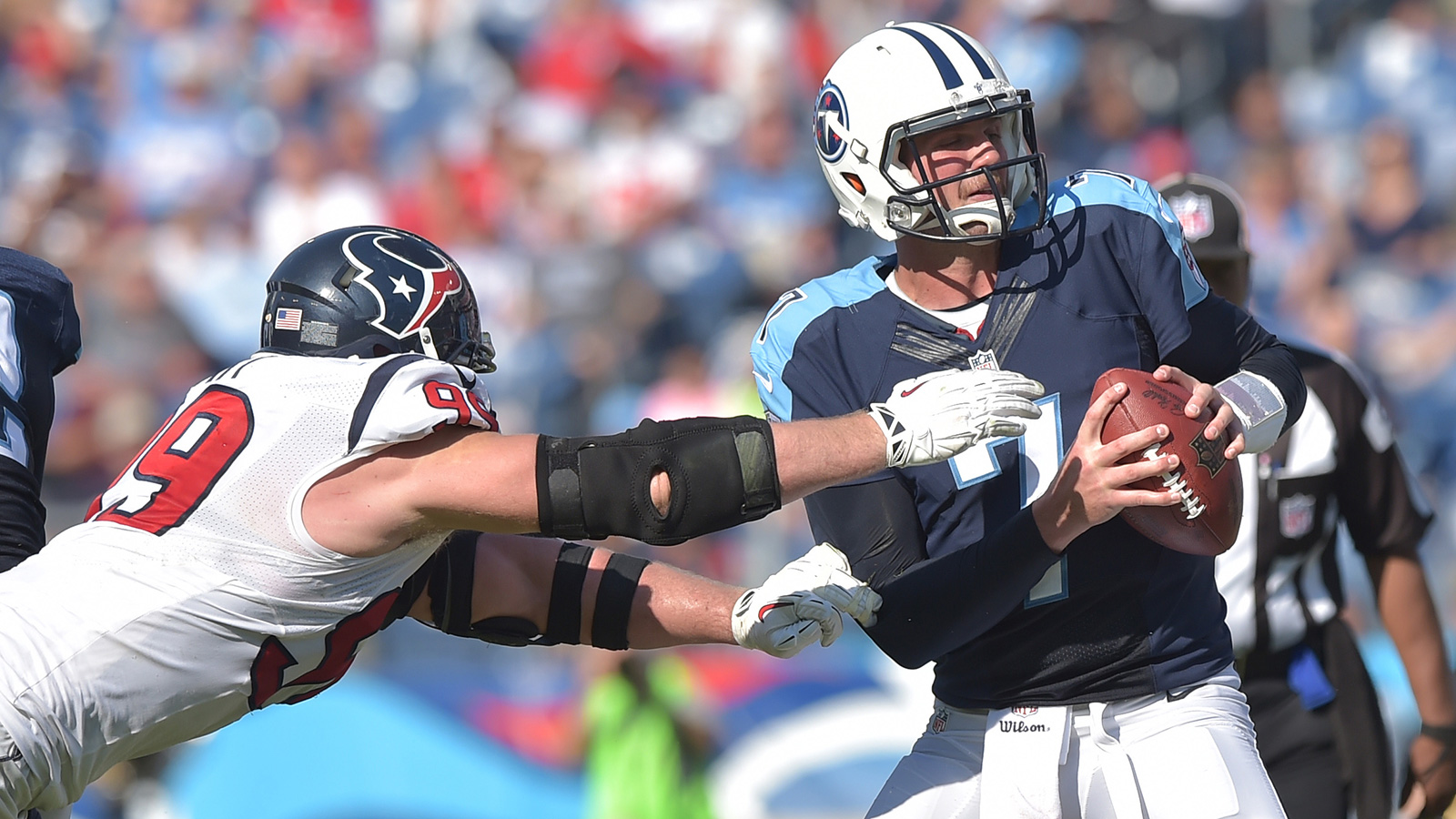 Some people avoid conflict at all costs, while others embrace it.
Tennessee Titans quarterback Zach Mettenberger seems to be in the latter group.
Tuesday, Mettenberger decided to fire back at Houston Texans defensive end J.J. Watt, almost nine months after Watt mocked the second-year quarterback for taking a "selfie" just prior to Tennessee's Week 8 game against the Texans.
"J.J. had to say it's a bit high schoolish that I take selfies, and I think he still rags me on Instagram every time he posts a selfie," Mettenberger said in an interview with CampusSports.net. At the same time, if that's high schoolish, he got a letterman jacket made — a Texans letterman jacket.
"That's pretty high schoolish to me, don't you say?"
Oh boy.
According to ESPN's Tania Ganguli, the letterman jacket Mettenberger referenced was given to Watt by teammates in 2012 as a team-bonding exercise before a game against the New England Patriots.
Mettenberger's jab generated another response from Watt, who hasn't been shy about expressing his disdain for the quarterback. After sacking Mettenberger in that Week 8 win over Tennessee, Watt celebrated by pretending to take a selfie of his own. Watt also used the the postgame press conference to admonish Mettenberger saying, "this is the National Football League, not high school."
A lion doesn't concern himself with the opinions of a sheep. Time to attack the day.

— JJ Watt (@JJWatt) July 8, 2015
As part of the interview Tuesday, the second-year quarterback explained how his selfie-taking habits became so controversial.
"I got set up by a couple of my friends, sent a selfie out, it got leaked to the public," Mettenberger said. "Then ESPN asked me to send a selfie to them pregame. It just got blown up."
The good news for Mettenberger is the two don't figure to meet on the field anytime soon. The Titans drafted Marcus Mariota with expectation he'll be the team's starting quarterback.
That means, barring injury, Mettenberger will be on the sidelines and out of harm's way when the two teams meet this season.
(h/t ESPN)
Photo credit: Don McPeak/USA TODAY Sports