Mettenberger: I was only kidding about J.J. Watt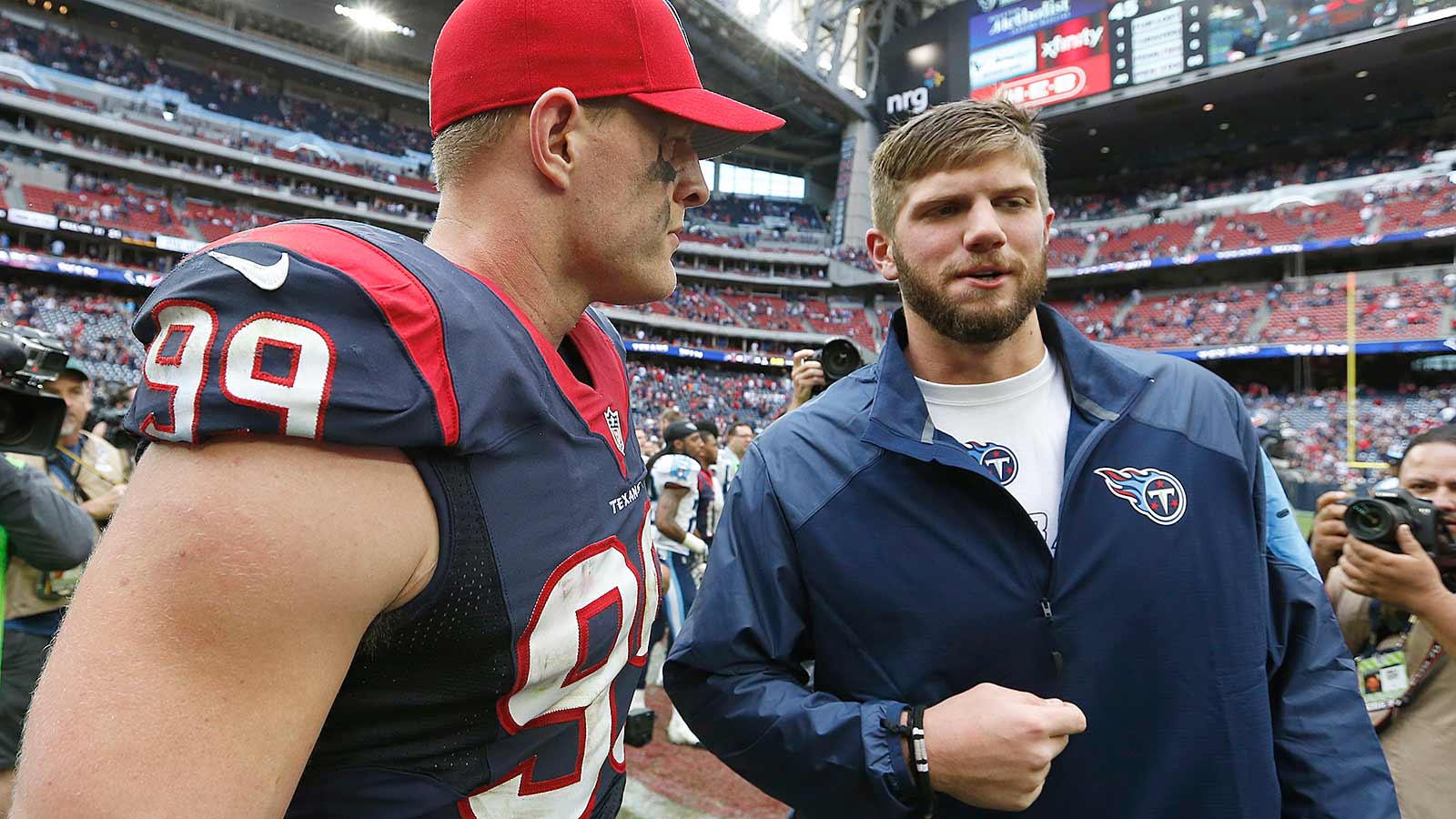 The recently renewed war of words between Zach Metteberger and J.J. Watt is all a big misunderstanding, according to the Tennessee Titans quarterback.
Mettenberger said his recent comments about the NFL's Defensive Player of the Year were sarcastic and meant in jest.
"Watch the video and you can see I was being sarcastic and joking. Pretty simple," Mettenberger told the Tennessean's Jim Wyatt via text.
The Titans backup gave an interview to CampusSports.net where he discussed Watt's reaction to Mettenberger's decision to take a selfie before his first NFL start in October. Watt sacked Mettenberger in the game, then mocked the quarterback by pretending to take a selfie of his own. After the game, the Houston defensive end chided Mettenberger saying, "this is the National Football League, not high school."
Mettenberger was asked about the situation with Watt and appeared to fire back.
"J.J. had to say it's a bit high schoolish that I take selfies, and I think he still rags me on Instagram every time he posts a selfie," Mettenberger said. "But at the same time, if that's high schoolish, he got a letterman jacket made — a Texans letterman jacket. That's pretty high schoolish to me, don't you say?"
Watt seemed unamused with comment, issuing a tweet next morning.
A lion doesn't concern himself with the opinions of a sheep. Time to attack the day.

— JJ Watt (@JJWatt) July 8, 2015
In the future, Mettenberger may want to keep the sarcasm to minimum, at least until everyone figures out his sense of humor.
(h/t The Tennessean)