Memory Lane: San Diego Chargers vs. New Orleans Saints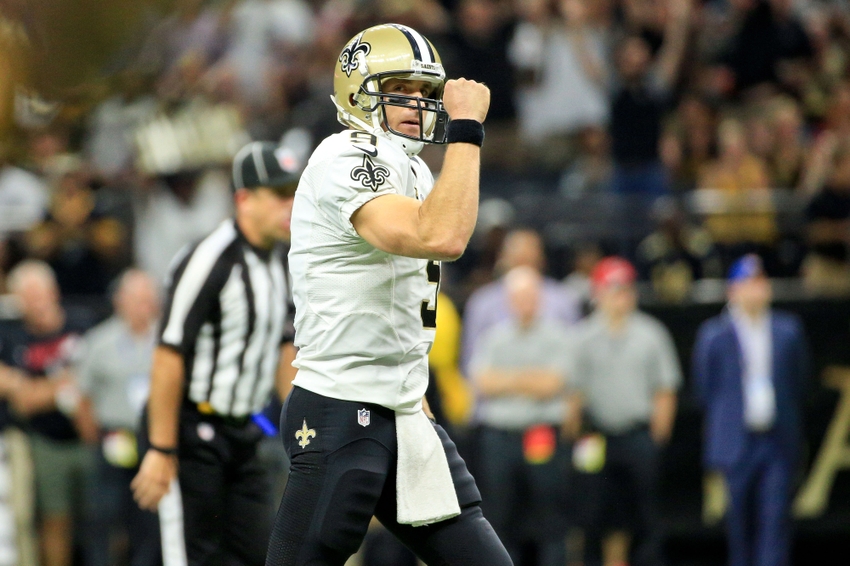 This Sunday will be a homecoming for Drew Brees as he marches his New Orleans Saints out west  to take on his former team, the San Diego Chargers. This will be the first time in nearly twelve years since Brees has played at Qualcomm Stadium. Of course, the last time he played at the Q, he was donning a lightning bolt on the side of his helmet.
The Chargers and Saints don't have an extensive history with each other. San Diego and New Orleans have only played eleven times, where the Chargers lead the series, 7-4. Even though this isn't a typical rivalry, these two teams certainly put on an offensive show every time  they face off against each other.
New Orleans hosted San Diego four years ago where they defeated the Chargers 31-24. This was
a good ol' fashion shoot out where both Philip Rivers and Brees moved their offenses up and down the field all game long. In a losing effort, Rivers threw for 354 yards and 2 touchdowns with 1 interception against a  New Orleans defense that ranked last in the league at the time. However,
the real story of the night was Brees. The former San Diego quarterback out-dueled his successor and finished the game with four touchdown passes and 370 passing yards to help the Saints get their first win of the year (sound familiar?). It was a memorable night for Brees. Not only did he get sweet redemption against a team he played for in his first five seasons in the NFL, but he also broke Hall-of-Fame quarterback Johnny Unitas' half-century old record by passing for a touchdown in his 48th consecutive game.
It is a shame that the Saints and Chargers don't play more often. It is a real treat for fans to watch Rivers and Brees put up video-game-like numbers. One thing is for sure, fans might need a neck brace after watching the aerial assaults by these two elite quarterbacks. Get your popcorn ready!
This article originally appeared on