Media power rankings: Week 11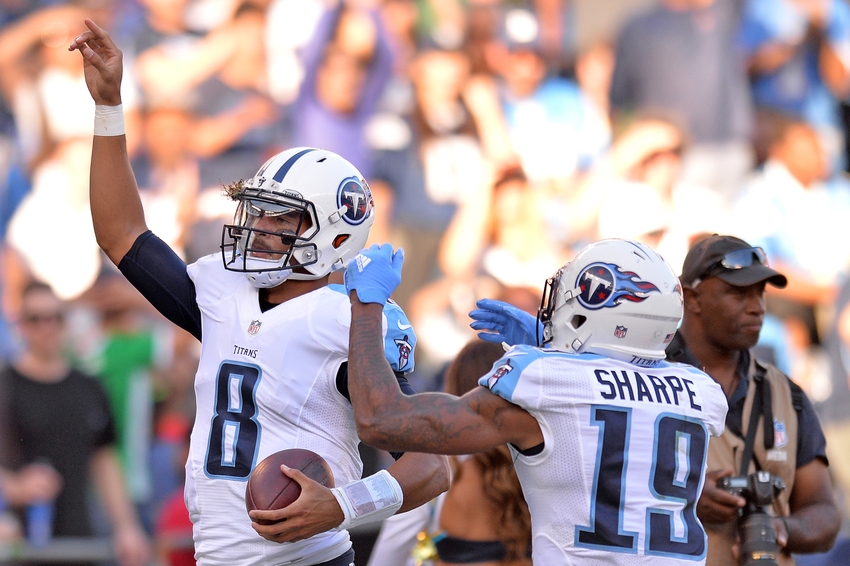 A common theme around the media during the early part of the week is power rankings. Whether they are ranking college football teams, baseball teams, basketball teams, or NFL teams it is something that most major outlets do.
ESPN and NFL.com are no different, and they are the two that I pay the most attention to during the week. They generally use either a composite ranking to get their list, or they have someone assigned to watch every game before they make their list.
So, let's take a look at how those two sites ranked the Tennessee Titans in their power rankings.
NFL.com: 21 (20)
"The Titans aren't ready for the big stage, no matter how much analysts or the fans in Tennessee want them to be. In order to compete in the AFC South, this team must be viable against the Texans and Colts. After the loss in Indy on Sunday, the Titans are now 0-3 in that regard. They've lost every time in the nine games they've played Andrew Luck. People are all hot dogs and apple pie over the play of Marcus Mariota, who performed like a franchise quarterback once again. Consider the 109 yards of penalties to be dog turds and asbestos."
-Elliot Harrison
I don't really know what that last line meant (?) but I do agree with a lot of the comments here.
1. First and foremost, Marcus Mariota is a franchise QB (and one of the best young QBs in football, if not the best considering his lack of a true #1 WR).
2. The Titans aren't ready for the big stage, but they are damn close. A team that looked clearly outmatched for three years against Andrew Luck and the Colts, now has had chances to win on the final possession.
Imagine this team with a good CB and a true #1 WR with this OL, RB group, and the boy-king Marcus Mariota. They are set to be great.
ESPN: 19 (19)
"The Titans have lost when they were 0-0, 1-1, 3-3, 4-4 and 5-5 this season, seemingly unable to get over the .500 hump. No team has had more chances to go over .500 this season, and no team has lost more chances. The Titans hope to get back to .500 this week at Chicago."
That is a really weird stat, but it is indicative of this team. This team has been very impressive this year, despite being predicted to win between 4-6 games depending on who you looked at.
Now, they look poised to get to .500, which is a vast improvement to a team that went 5-27 in the last two years.
This team has overachieved considering what they were supposed to be in the preseason and that is due to a few veteran leaders, Marcus Mariota, Jon Robinson, and honestly Mike Mularkey.
Again, this team does have a bright future and the question now seems like when, not if.
This article originally appeared on