McAdoo Unhappy with Giants' Offense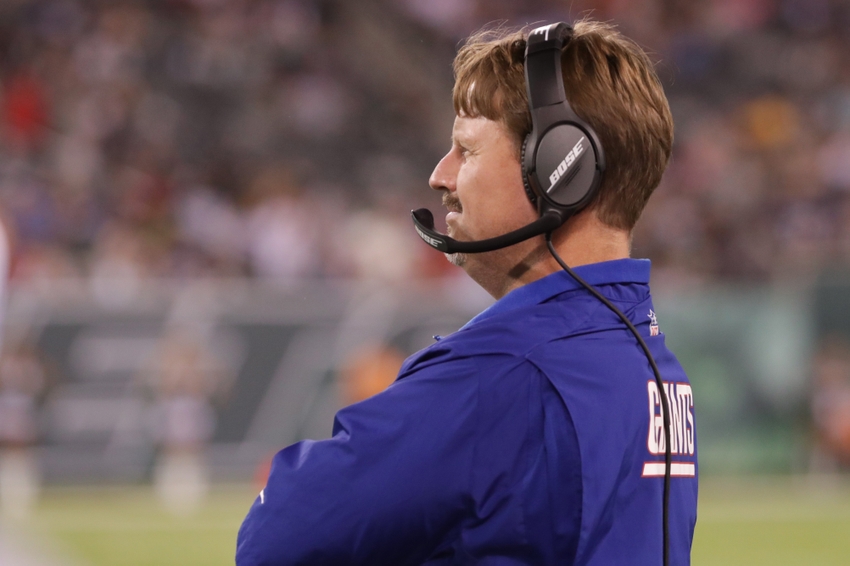 Giants head coach Ben McAdoo isn't thrilled with his first-team offense, but vows mistakes are correctable.
Over the past two substandard seasons, Giants' fans could at least count on the offense being productive. While the defense was at, or near, the bottom of the league, then-offensive coordinator Ben McAdoo's system, and the arrival of Odell Beckham, Jr., led to the statistical resurgence of Eli Manning. This past off-season, the Giants retooled on defense, and named McAdoo the successor to Tom Coughlin. Only now, the offense is off to a disappointing start.
According to Giants' beat writer James Kratch, in a post on NJ.com, McAdoo is keenly aware of his unit's struggles. 
"No one's happy with how the first offense operated." – Ben McAdoo on the Giants' offensive woes
This is painfully obvious. For two straight weeks, the first-team offense has failed to score points. In fact, Manning and Beckham weren't even in the lineup for the only score the starters have produced this preseason. Not the end of the world, but not good.
Many are concerned about the offensive line. The line wasn't great last season, but it didn't stop the Giants from being a top-10 offense. For that reason, presumably, Jerry Reese didn't see the need to upgrade.
For his part, coach McAdoo believes the Giants' will get it right before their season-opener against the Dallas Cowboys.
"Everything there (on offense and with the line) is correctable. We need to work hard to finish, detail our fundamentals, eliminate the penalties. We need to stay ahead of the chains." – McAdoo to NJ.com
McAdoo is unwavering, and rightly so. Sure, the offense can be better, but the preseason is an exercise in repetition. The game plan is vanilla; getting 'football ready' and avoiding injury is the priority.
The offense will only improve once injured guard Justin Pugh returns, and Victor Cruz gets his legs under him. With the Philadelphia Eagles in a state-of-flux and Tony Romo out 6-10 weeks for the Cowboys, according to a post on NFL.com, the NFC East is wide open. It isn't time to push the panic button just yet.
More from GMEN HQ
This article originally appeared on