Maximizing Odell Beckham's effectiveness under McAdoo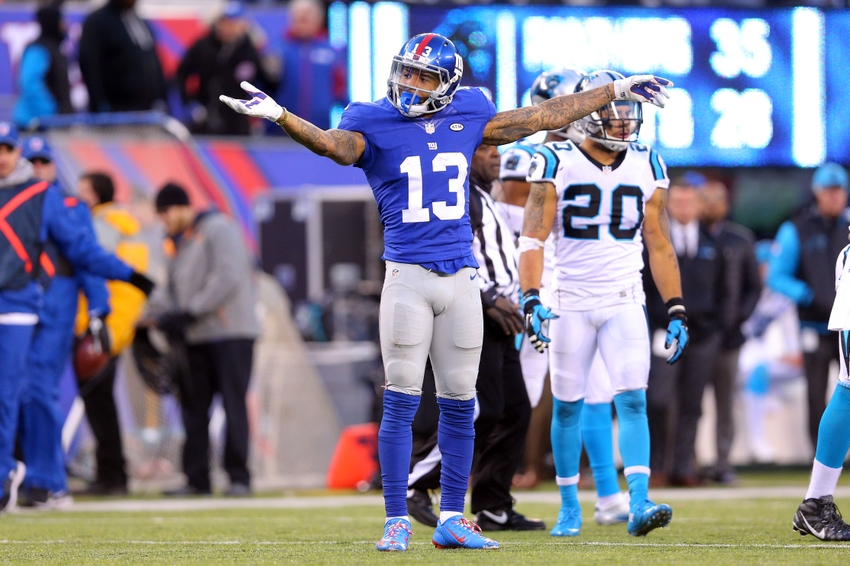 Maximizing Beckham now.
This is the agenda for Week 2 as the New York Giants (1-0) face the New Orleans Saints (0-1) at MetLife Stadium.
Odell Beckham Jr. has been the brightest talent on the Giants' offense for the past two seasons. Last year, Beckham had another breakout season, averaging 15.1 yards per reception.  Will the return of Victor Cruz will detract attention and reduce possible plays?
Head coach Ben McAdoo's challenge will be how to preserve what quarterback Eli Manning and Beckham had established, while getting targets for Cruz (and Sterling Shepard). Past history showed us Manning's relationships with other receivers in the glory days. We're talking about guys like Plaxico Burress and Amani Toomer.
Fantasy Prediction
The opposition will try to frustrate Beckham's ability to stay open and generate yardage and high pass completion percentages.
In Week 1 against the Cowboys, Beckham was moderately effective. (4 receptions for a total of 82 yards.) This was due to good play calling by McAdoo which allowed Manning to spread the ball around.
Cowboys defense was laughable to allow the Giants to score 20 points. Beckham seemed be left open far too many times.
Even with the return of Cruz to the roster, the duo was able to gain a higher yardage total. (38 in five receptions in comparison to last season.) The duo is learning how to work around a Cowboys defense which they faced a year ago and ended up losing by one point.
It is the right decision for the Giants not to discipline Beckham Jr. for violating the uniform policy by wearing commemorative 9/11 cleats.
In the preseason, the Giants two games with Nassib, though Beckham Jr. was able to find his stride.
McAdoo has to manage extremely talented players properly for the team is to extract the most production. So the Big Blue staff must do extra preparation of maximizing opportunities for Beckham and allow him to thrive.
This article originally appeared on