Matt Ryan talked to Eli Manning about beating the Patriots in the Super Bowl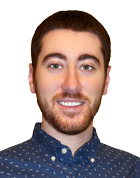 Matt Ryan will do something on Sunday that's he's only done twice before: take on the New England Patriots. In his previous two starts against the Patriots, Ryan went 0-2 with two touchdown passes and one interception.
Those numbers will be thrown out the window, of course, when Super Bowl LI kicks off this weekend. Ryan is preparing for the current Patriots team, not the one he faced three years ago. To do that, he spoke to a couple of guys who are familiar with the Patriots.
Ryan said at Super Bowl Opening Night on Monday that he spoke to Peyton Manning about how to prepare. He also talked to Eli Manning, who beat the Patriots twice in the big game, about how to topple New England in the Super Bowl.
Was just at Matt Ryan's rider for a while. He seems like a popular guy. Said he has texted a few times with Eli Manning.

— Kevin Dillon (@ByKevinDillon) January 31, 2017
"I received text messages from Eli, and obviously I've gotten to know Eli throughout the years, and he's a great guy," Ryan said, via The New York Post. "I think his advice was, 'You guys know yourselves, and you know what you do.' And at the end of the day, that's probably some of the best advice you can get is to trust what we do and trust our process and who we are and how we do things. And I think we'll be ready to go."
Eli Manning has had far more success against the Patriots than Peyton did. Eli is 1-2 against the Patriots in the regular season, but is obviously 2-0 against them when it matters most. Peyton, on the other hand, was just 6-13 in his career against the Patriots during the regular season and was 3-1 against them in the postseason.
Ryan likely doesn't need additional help from the Mannings, but it certainly couldn't hurt.