Matt Ryan Failed the Aaron Rodgers Playoffs Test Last Time
Erik Lambert/FanSided via NFL Mocks

Fansided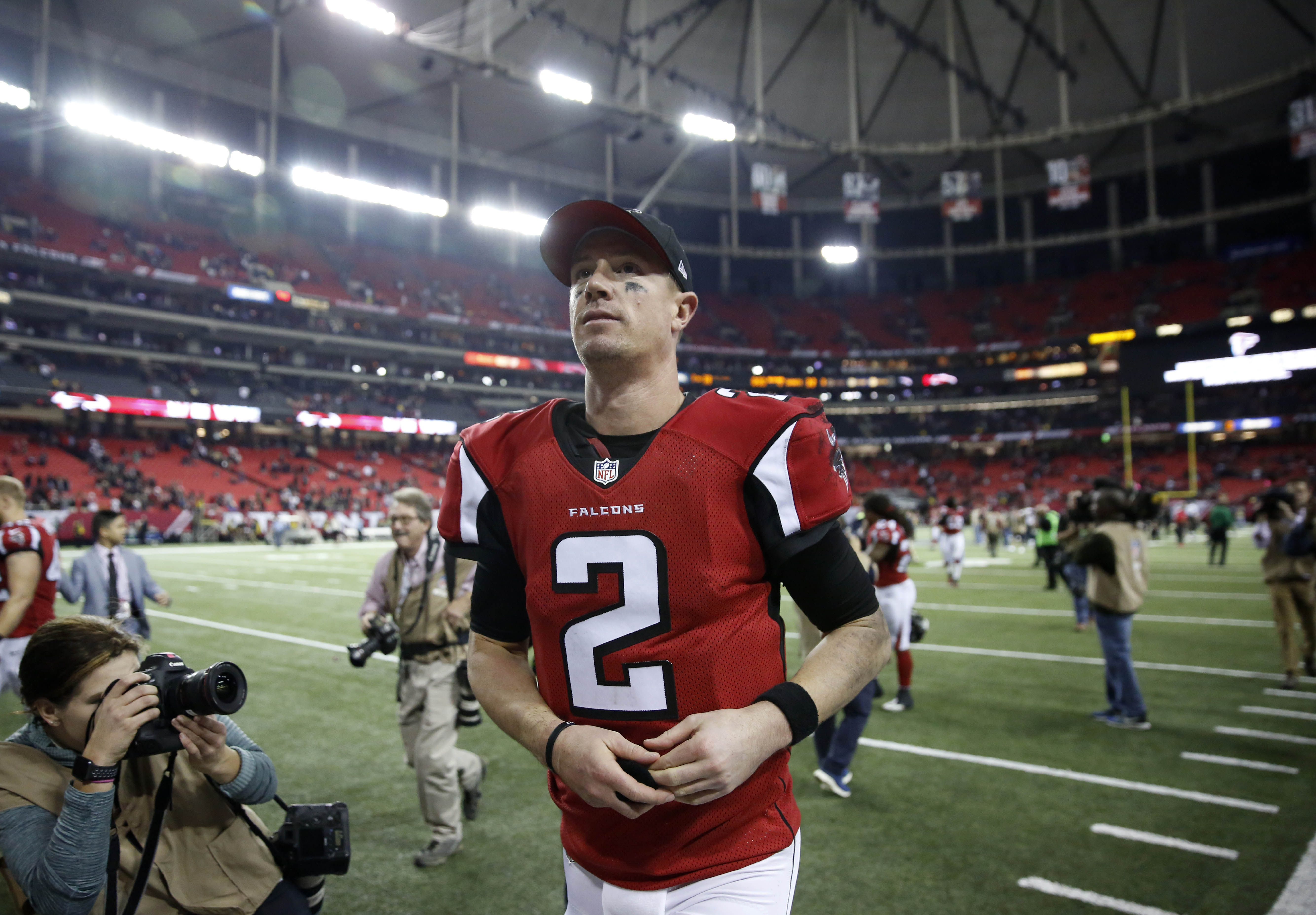 By now the NFL is praying that Matt Ryan and Aaron Rodgers can rescue what has been one of the uglier, more lopsided postseasons in recent history.
All but one of the games during this entire run thus far was decided by single digits. That doesn't make for much fun watching. It's bad for ratings. Thankfully the Cowboys obliged with a late comeback. Now a potential shootout between two of the hottest quarterbacks in the league could be approaching. Rodgers is playing some of the best football of his career as the Packers push their win streak to eight-straight. On the other hand not even the mighty Legion of Boom defense was a match for Ryan in the divisional round.
The question remains who would win? Home field doesn't seem to impact Rodgers much these days as he stampeded through Dallas without breaking a sweat. Then there is the other little fact that is sure to come up soon. The last time the Packers and Falcons met in the playoffs, Green Bay absolutely crushed Atlanta 48-21. Rodgers had just five incompletions to go along with 366 yards and three touchdowns. Ryan? He was lost most of the day with just 186 yards, a touchdown and two costly interceptions.
Packers fans are no doubt salivating at the prospect of their star quarterback going against the 28th ranked pass defense in the NFL. It's looking like the only way Atlanta is able to hold off what seems like the inevitable is if Ryan comes of age and matches mighty Aaron blow for blow. Beating great quarterbacks comes down to a formula that is simple, but not easy.
Score enough points to where the pressure is on them. Sooner or later even the all-time ones have a breaking point. If Rodgers feels like the opponent isn't up to that challenge, he'll be able to relax. A relaxed Aaron Rodgers is an unstoppable Aaron Rodgers. If Matt Ryan is the true MVP of this 2016, he'll have to march his team through the gauntlet to prove it.
This article originally appeared on