Matt Moore ranked twelfth among NFL's best backup quarterbacks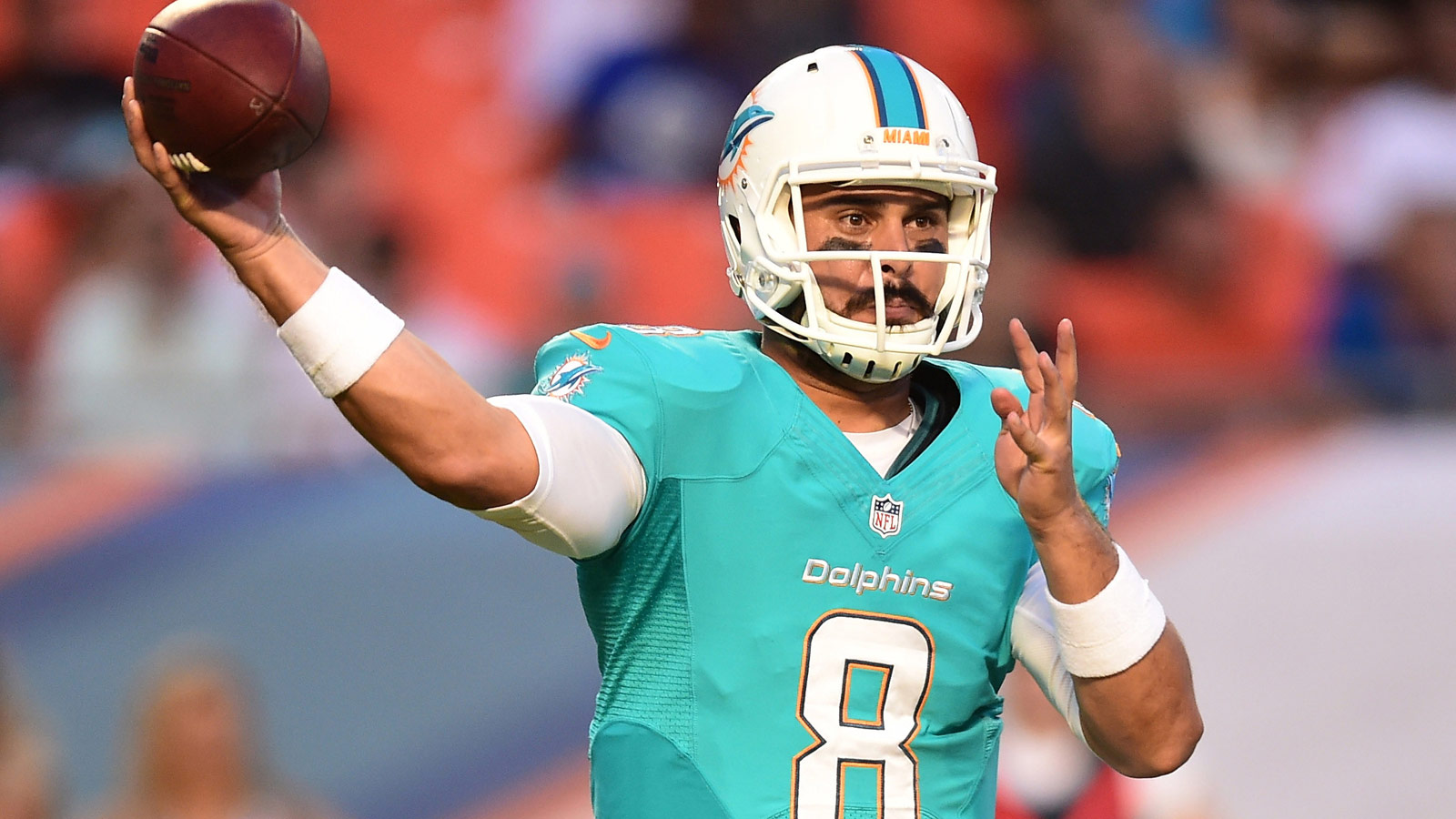 The Miami Dolphins locked up both their starting quarterback, Ryan Tannehill, and their backup quarterback, Matt Moore this offseason. While Tannehill is locked in as the team's future after signing a $96 million extension, Moore re-upped with the team for one more year.
With that in mind, Marc Sessler of NFL.com ranked every backup quarterback in the NFL. More specifically, Sessler separated the quarterbacks into tiers based on his confidence in them starting a game in the NFL. Moore was ranked twelfth overall and placed in the fourth tier under the label 'Serviceable stand-ins."
Sessler had this to say about Moore's ranking:
Moore has been a ghost of late, playing just 38 snaps over the past two seasons behind Ryan Tannehill. His past starting experience is a plus.
Moore has been with the Dolphins for the last four seasons. He started 12 games in his first season with the Dolphins but has only played in five games in the last three seasons after the team drafted Tannehill in 2012.
(h/t The Phinsider and NFL.com)
Photo Credit: Brad Barr-USA TODAY Sports