Matt Barkley not focused on Tim Tebow in quest to climb Eagles' depth chart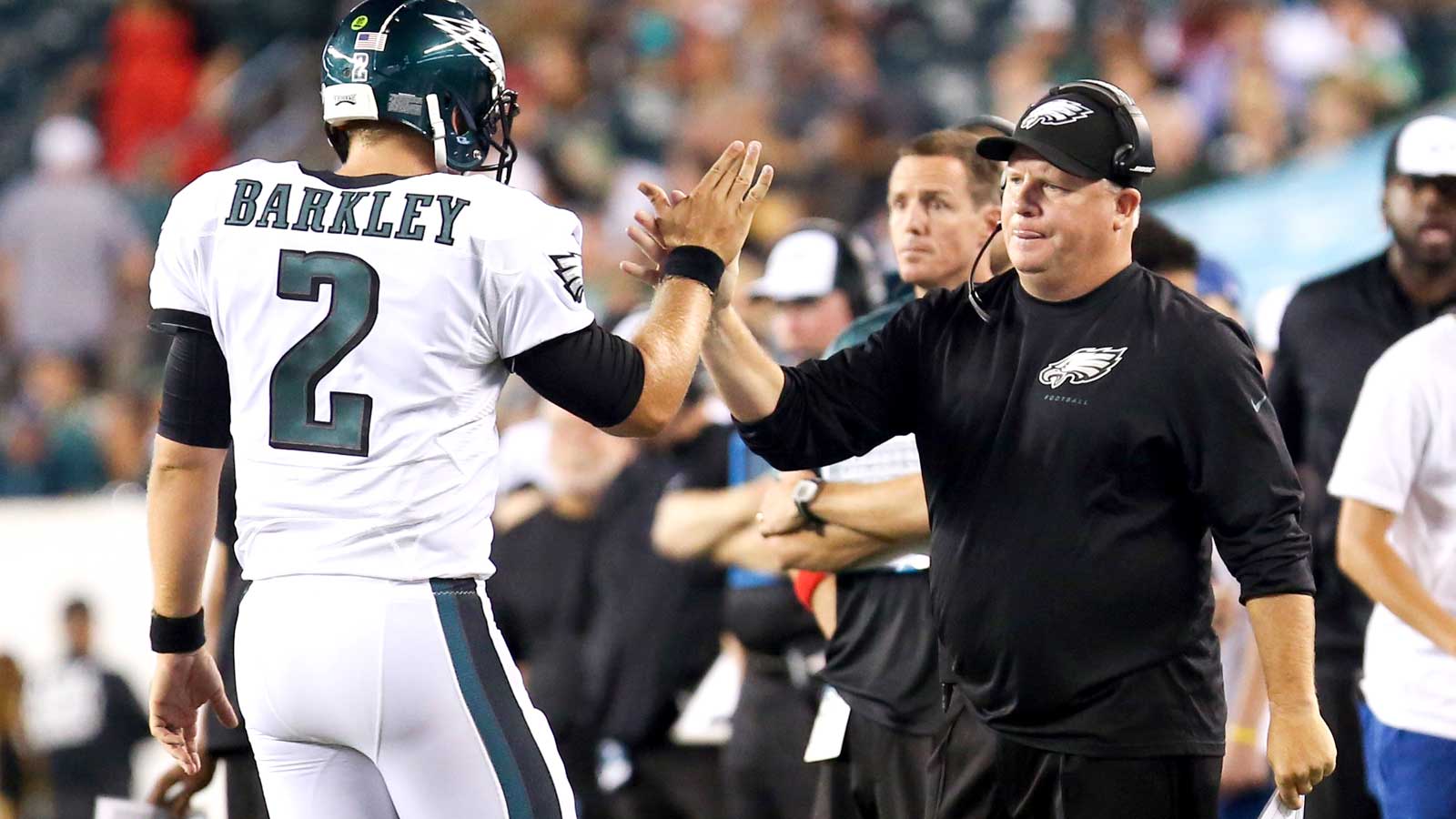 Entering his third season in the NFL, Philadelphia Eagles quarterback Matt Barkley is not the topic of many conversations involving the Eagles' quarterback depth chart. Sam Bradford, Mark Sanchez and Tim Tebow have all taken the spotlight at one time or another this offseason. However, Barkley is the longest tenured quarterback on the team, and last month former general manager Howie Roseman admitted that it was Chip Kelly's decision to draft him. As he prepares for the 2015 season, his eyes are set on proving that he belongs on the Eagles' roster.
"I feel good about where I am and what the staff thinks of me," Barkley said, per the Philadelphia Daily Inquirer. "I'm not looking to compete for a third spot. That's what it is based on contract numbers, but I'm just looking to play my best. If that ends up being the third, then so be it. If it ends up being the first, I'll be happy with that. But I can't control how money talks. I'm just going to perform on the field, and if the coaches like it, then they'll [do as they see fit]."
While have some have opined that Barkley in in direct competition with Tebow for the team's third quarterback spot, he doesn't see things that way.
"He's not taking my reps on the field," Barkley said. "He's an arm we need for the team with G.J. [Kinne] moving to receiver. . . . Tim's just one of us. He's trying to make the team like we all are. But it hasn't affected my approach to how I feel the team thinks of me or how I come out to compete every day."
As we get closer to training camp and the start of the 2015 season, reality is bound to set in for Barkley. This is more of a make-or-break offseason for him than he is willing to give credit to at this point in time. The Eagles, like most teams, will carry three quarterbacks at most heading into 2015.
(h/t Philadelphia Daily Inquirer)
Photo Credit: Bill Streicher/USA TODAY Sports