Marshawn Lynch Visits With Seahawks on Sidelines (Video)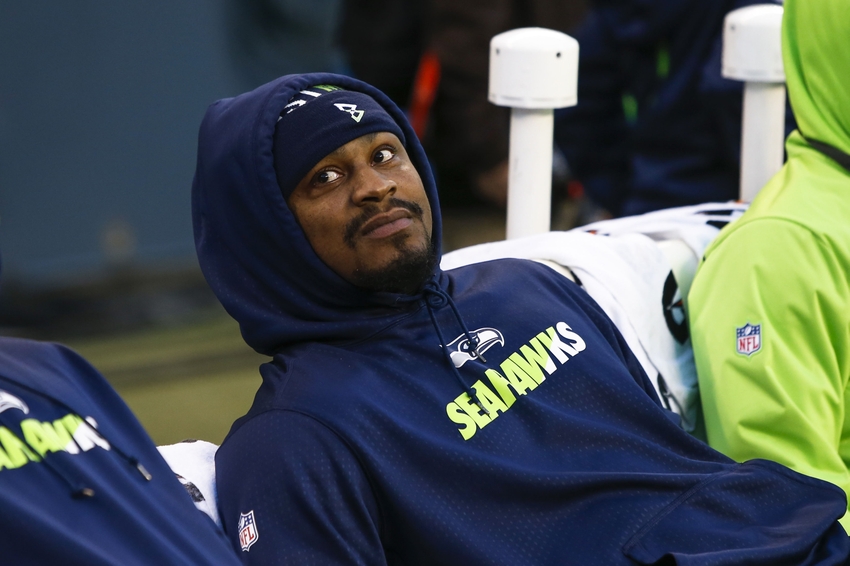 Former running back Marshawn Lynch was in town in the Week 13 matchup between the Carolina Panthers and Seattle Seahawks.
It's never easy to truly step away from the game you love in the grand scheme of things. Such is the case with running back Marshawn Lynch who surprised his former teammates during Sunday Night Football.
Beast Mode looked happy and excited to be reunited with his former family and kidding around in what has been a blowout game. The Seattle Seahawks took care of business against the Carolina Panthers and will be riding some serious momentum from here on out.
No matter what anyone says, Lynch has sorely been missed. From his antics with the media, superb abilities on the field, and his fun personality off it, Beast Mode will live on forever. Take a look at Lynch below having a great time back on his familiar turf:
Lynch had a wonderful career in the NFL and it's a shame that he came so close to earning his second Super Bowl championship with the Seahawks just a few years ago. In what can only be described as the most heartbreaking play in Super Bowl history, the Seahawks decided to pass in a situation where they were just a few inches away from earning their second championship in the past decade.
Either way, Lynch was truly the definition of someone who loved to have fun and played hard each and every down. At least he has one championship to add to his impressive resume, especially in his tenure with the Seahawks.
This article originally appeared on