Marquette King Responds Hilariously to Taunting Penalty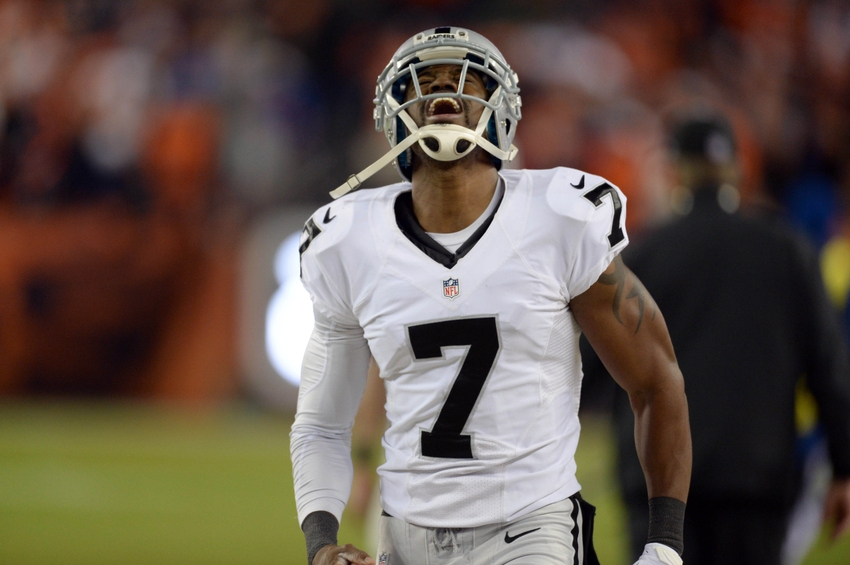 Oakland Raiders punter Marquette King may have been flagged for a taunting penalty on Sunday, but he knows why he got caught in the first place.
Marquette King has established himself as one of the more entertaining characters in the NFL. The Oakland Raiders punter both on the field and off is always bringing the laughs and good times. He continued that in Week 13 when, after drawing a roughing the punter penalty in a key moment, he celebrated by getting up and dancing with the official's flag as a prop. Unfortunately for him, though, the refs saw and called him for taunting, a 15-yard penalty.
Though the penalty ultimately didn't hurt the Raiders as they kept the ball and were able to run out the clock for a big win over the Buffalo Bills. Yet, King still wasn't happy about getting flagged—even if what he did was against the rules. So apparently he did a bit of investigating and research.
And when he went back to the tape, King discovered something. The punter realized that he might not have been caught had it not been for one Bills player pointing him out to officials. So naturally, the Raiders special teams star decided to respond, and did so perfectly:
Long live Marquette King.
What's crazy is that we currently have two punters in the NFL that are among the funniest players in the league. Normally a position only noticed when things go poorly, King and Indianapolis Colts punter Pat McAfee are changing the game. And when that means a punter is calling people snitches on taunting penalties, that's a win for the fans and the league.
This article originally appeared on