Marquette King Fined For Horse-Collar Tackle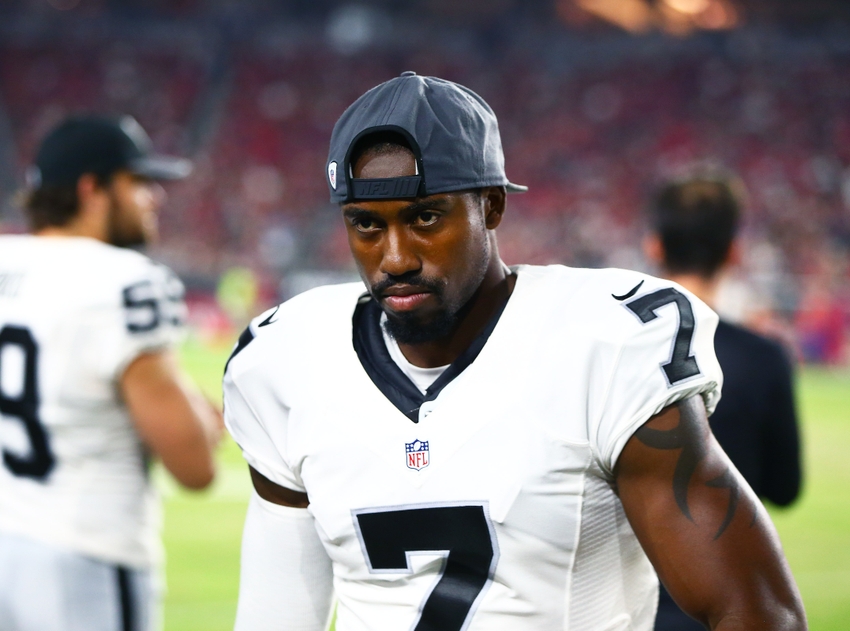 Oakland Raiders punter Marquette King has been fined by the NFL for a horse-collar tackle in Week 2.
With about 1:30 remaining until halftime, trailing 10-7, the Raiders were forced to punt. King booted one 55 yards, only to have Atlanta Falcons return man Eric Weems run it back 73 yards.
No one on punt coverage could make a tackle, so it was up to Marquette. He was able to grab Weems from behind, but unfortunately it was a horse-collar tackle. Luckily, Weems was not injured on the play.
Macon's own Marquette King with the TD-saving yank down: #ATLvsOAK #Raiders pic.twitter.com/pKmbN1rRqi

— Joe Kovac Jr. (@joekovacjr) September 18, 2016
King saved an Atlanta touchdown, and the Raiders defense held the Falcons to a field goal. So they went into halftime trailing 13-7 instead of 17-7.
For the horse-collar, King was fined $18,231, per Ian Rapoport.
Punters are hitters, too. #Raiders P Marquette King fined $18,231 for unnecessary roughness (horse collar tackle)

— Ian Rapoport (@RapSheet) September 23, 2016
King joked that he would have to setup a GoFundMe account to help pay the fine.
Aye y'all I'm about to set up a go fund me for my horse collar fine I'm about to get today…

— Marquette King (@MarquetteKing) September 19, 2016
King also made light of the situation, referring to how the long return was bad for stats.
Cause he was messin wit the teams net yards… We don't like folks messin wit our net. https://t.co/UBaFOR4yCr

— Marquette King (@MarquetteKing) September 20, 2016
More from Just Blog Baby
This article originally appeared on