Marcus Peters Will Intercept Everything (Video)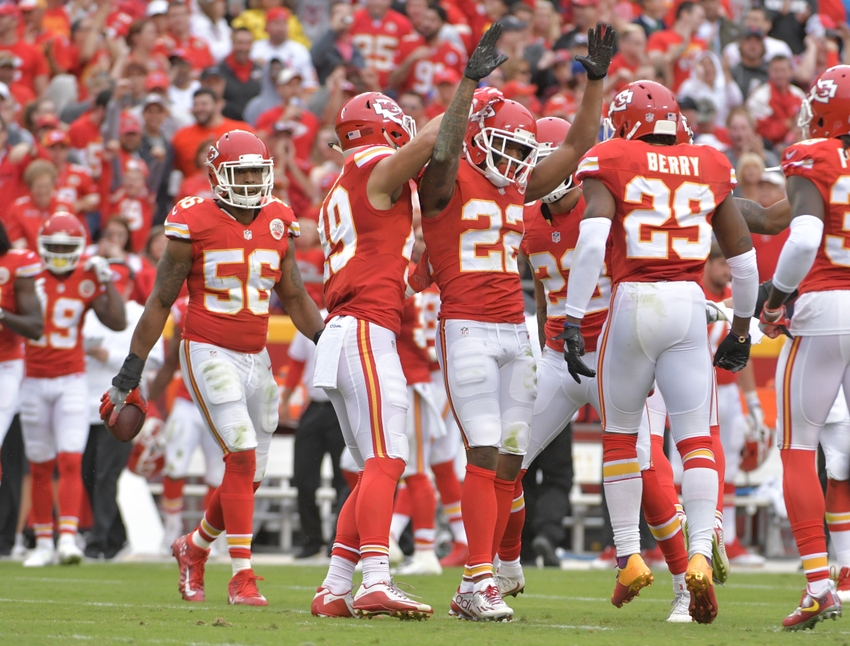 Quarterbacks should be willing to challenge defenses. If the throw in question is in the vicinity of Marcus Peters, though, you're better off not pulling the trigger.
As a rookie, Kansas City Chiefs cornerback Marcus Peters played second fiddle to Sean Smith on the depth chart, but he was even more impressive than the long-time star cornerback. Peters intercepted a whopping eight passes in just his first season and he's on pace for even more as a sophomore.
After intercepting Brock Osweiler and the Houston Texans twice last week, he's off to a hot start against another pick-prone quarterback in Ryan Fitzpatrick of the New York Jets.
#BallSkillz
Watch how Peters jumps the route on this ill-advised pass to rookie Jalin Marshall. Because of how far Peters is lined up off of Marshall in coverage, I'm sure Fitzpatrick thinks that he can have the former Ohio State wide receiver underneath. Nope.
This is a terrible decision from Fitzpatrick, but it is also an amazing play from Peters. Inaccurate throws make it less likely for receiver to catch it, but they can sometimes make it harder for cornerbacks to intercept the pass in these situations.
Not so for Peters, who is up to three interceptions on the season in just as many games.
The Chiefs are in the middle of a blowout of the New York Jets, too, as they are up 17-0 on a Jets offense that cannot move the ball through the air or on the ground. As for the Chiefs, Travis Kelce and Spencer Ware have been dealing early.
This article originally appeared on