Marcus Mariota: Chances of playing in Week 7 are 'pretty good'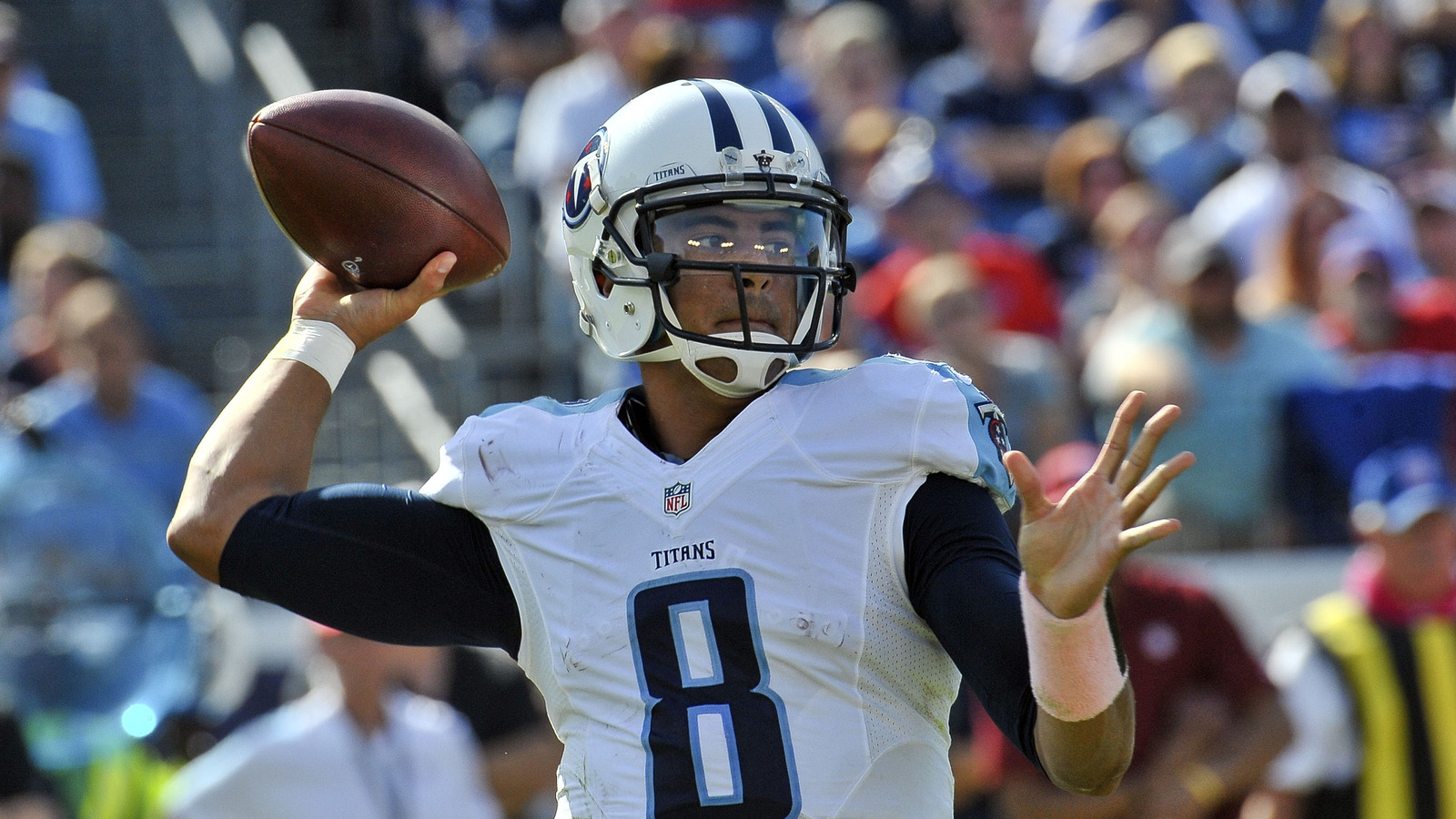 By Larry Brown
Marcus Mariota may be in good shape to play in the Tennessee Titans' Week 7 game against the Atlanta Falcons despite his knee injury.
Mariota suffered a sprained MCL in a Week 6 loss to the Miami Dolphins after being hit low late on a play in the second quarter by Olivier Vernon, a play Titans head coach Ken Whisenhunt referred to as "bulls—." Despite the injury, Mariota believes his chances of playing are "pretty good."
"Pretty good," Mariota said when asked about his chances of playing, per Titans Online. "We are going to continue to take it day by day and see how it goes. I hope to play on Sunday."
Mariota also suffered a sprained MCL during his college days at Oregon and did not miss any games.
The Titans are 1-4 and would have the option of playing former LSU quarterback Zach Mettenberger, who led Tennessee on its final drive of the game last week. They have lost four in a row since beating the Buccaneers in Week 1.
More from Larry Brown Sports: