Manziel, Gilbert and the Browns' Disastrous 2014 NFL Draft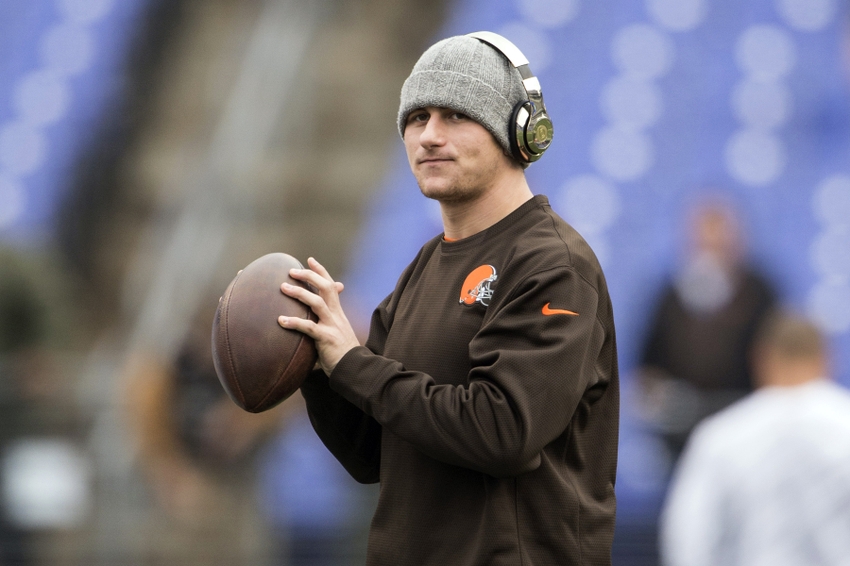 The 2014 NFL Draft may go down as the most talent laden selection procurement in history. Several players like Odell Beckham Jr., Derek Carr, Aaron Donald and Zack Martin have already made a name for themselves. While others, including Eric Ebron, Jadeveon Clowney and Mike Evans are finally hitting their Pro Bowl stride. On team left out in the cold, this week's opponent, the Cleveland Browns, who gambled their future on two players, and rolled snake eyes.
2014 NFL Draft: Justin Gilbert
When you move up in the draft, you had better select a winner. On May 8, 2014, the Cleveland Browns traded down once and up, not once, but twice. They lost all three times.
Clearly, the Browns' winless record had its underpinnings on that fateful day.
First, Cleveland moved back in a trade with Buffalo who selected Sammy Watkins. Watkins has battled injuries in his time with the Bills and is not considered an elite player. Then the Browns worked a deal with the Minnesota Vikings to pick coernerback Justin Gilbert (Oklahoma State). Gilbert was traded this year to the Pittsburgh Steelers for a sixth round draft pick.
Any way you slice it, that's a horrible return on an investment.
According to ESPN on Sept. 5, 2016, "Gilbert fell out of favor in Cleveland and managed 39 tackles in two seasons. He struggled with punctuality as a rookie, prompting Browns safety Donte Whitner to say publicly Gilbert needed to 'grow up'."
The warning signs were apparent for Gilbert, but the Browns chose to ignore them. His draft analysis on NFL.com said the following: "Spent time in the doghouse as a young player. Has some growing up to do — maintains a lockdown corner's ego, at times coasts on his natural talent and is not immune to mental errors."
2014 NFL Draft: Johnny Manziel
Later that day, the Browns thought they selected their quarterback of the future in Heisman Trophy winner Johnny Manziel. Manziel may have been more immature than Gilbert and is currently out of the league.
Somehow the brain trust in Cleveland thought this guy was their savior.
A Sept. 14, 2016 report in Bleacher Report called "Weekend at Johnny's" chronicled Manziel's death spiral out of the league. The report also goes into detail about events with the quarterback was at Texas A&M.
"In June 2012, before he'd played a single down for the Aggies, he was arrested here, at the corner of Church Avenue and First Street. It only made news that week because he was expected to compete for the starting quarterback job that fall. He never missed a game because of the incident, but there were three charges: disorderly conduct, failure to identify and possession of a fake driver's license," the article states.
Again, Cleveland chose to ignore the warning signs.
2014 NFL Draft: Notable Names
Thankfully in the second round, the Browns selected offensive lineman Joel Bitonio, so the process was not a total bust. Bitonio is graded as the 13th best guard in the league by Pro Football Focus. The pick directly after the Bitonio selection was none other than quarterback Derek Carr. The Oakland Raiders revival began the same day that Cleveland gambled away their future, as Carr and first-round selection Khalil Mack are high performers by the Bay.
Looking at some of the players that Cleveland passed on three times shows why the team is currently winless. In addition to Beckham, Donald and Martin, the Browns did not like C.J. Mosely (Baltimore), Jason Verrett (San Diego) or DeMarcus Lawrence (Dallas).
In fact, with the possible exception of Greg Robinson (36.9 PFF grade), the Browns could have selected almost any other player and been better off than they are right now.
In a nutshell, that's how you get to 0-11.
More from GMEN HQ
This article originally appeared on