Peyton is sensitive when it comes to Demaryius' holdout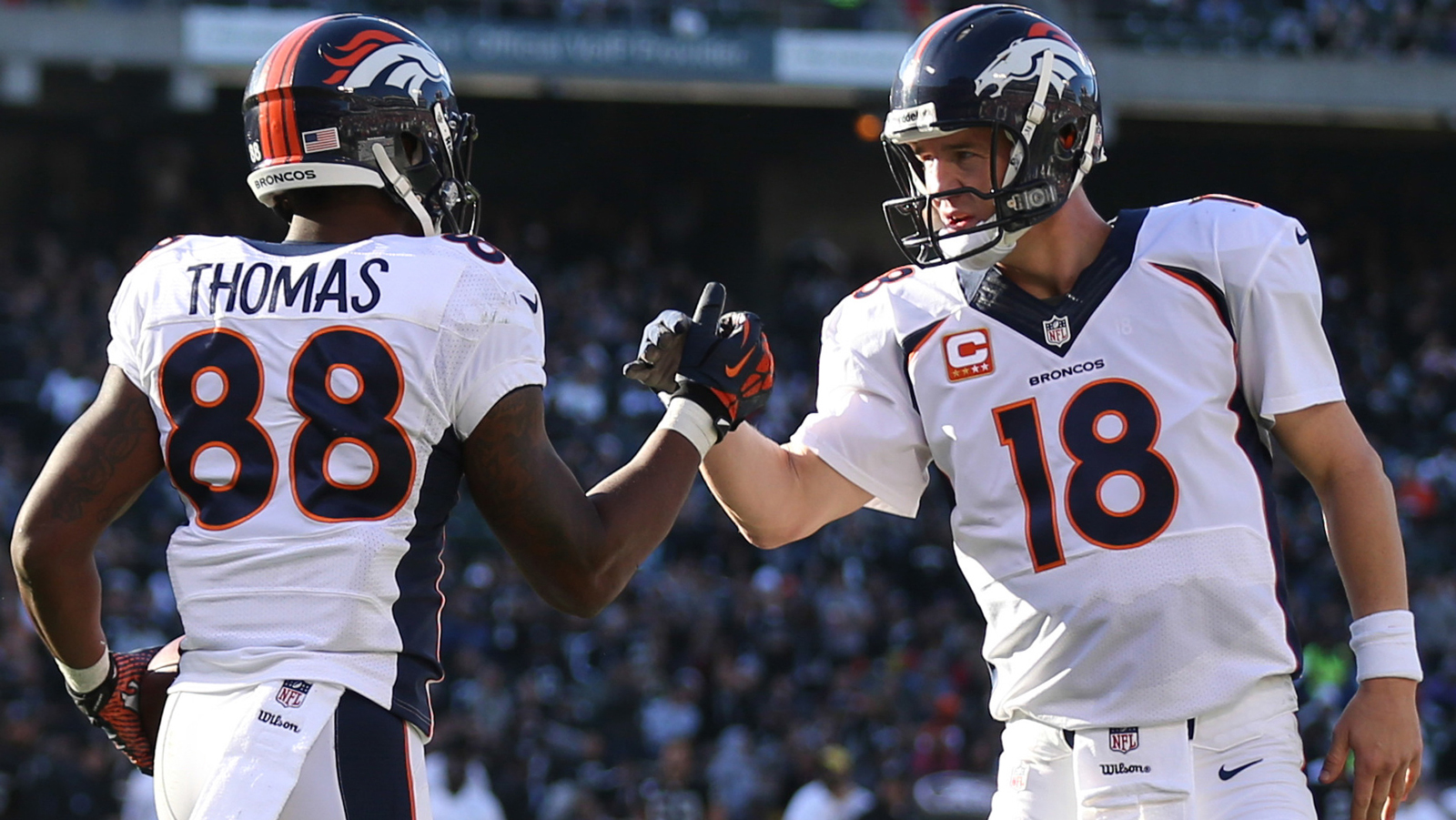 He just took his first pay cut in his illustrious quarterbacking career.
So perhaps Peyton Manning does harbor a little more sensitivity to the contract demands of his favorite receiver, Demaryius Thomas.
"He's my teammate but he's my friend as well," Manning told 9News. "This is the business side of it that comes into play. I'm pulling for it to work out best for him."
That's a stark departure from Manning's previous stances on teammate holdouts. He has come out against similar measures from left tackle Ryan Clady and former running back Willis McGahee, asking them to re-join the team in a very public way.
Maybe he's softening up in his old age. Or maybe Peyton wants to support the Thomas that his team chose to retain, knowing full well they'll need to resume their special connection in order to compete in 2015.