Madden 17 loves Carson Wentz, hates Arizona Cardinals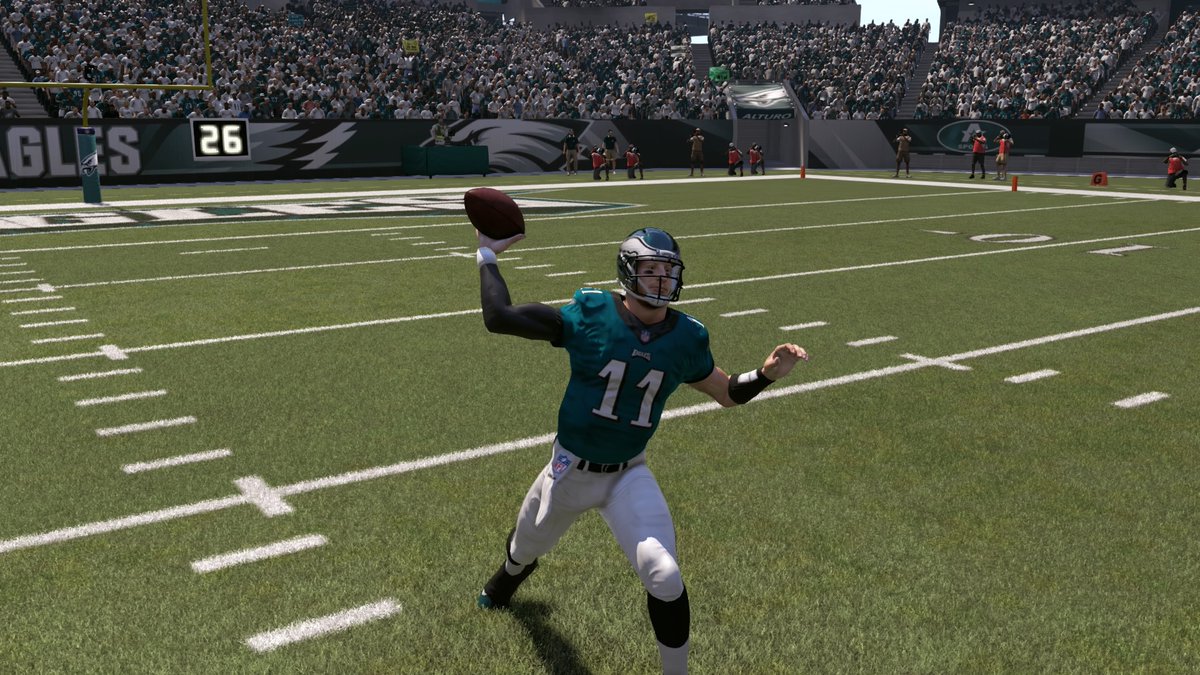 Apparently the developers at EA Sports are fans of the Philadelphia Eagles' plan to start rookie QB Carson Wentz right away.
The consensus is that the Philadelphia Eagles are taking a bit of a risk and thinking more about the future than the present by trading Sam Bradford and anointing rookie Carson Wentz as the starter at quarterback from day one. Madden 17 says you can throw that consensus right out the window, because Wentz will light it up right away.
Or at the very least, our simulation of the upcoming 2016 NFL season using Madden 17 suggests that he'll be ready to lead the Eagles to a place they rarely reach: the Super Bowl.
Our friends at sister site App Trigger did the sim, which found Chase Daniel in the starter's role to begin the season, replaced by Wentz later in the year. His numbers were modest — 2,424 passing yards and 12 TDs against eight INTs — but good enough to take the Eagles to an 11-5 record and an NFC East title.
The playoffs saw the Eagles squeak by the wild card Tampa Bay Buccaneers and NFC South champs Atlanta Falcons by less than a TD each. The NFC Championship game was then held at the Linc, with the Birds prevailing 26-17 over the Detroit Lions.
The Super Bowl showdown was with the Houston Texans, another team breaking in a new QB in Brock Osweiler. Wentz managed just 145 passing yards and a single score (though no picks) and the Eagles fell 24-17. Some things, it seems, don't change, even in a virtual NFL.
And what of the Arizona Cardinals, the team SI picked to win it all this season? Madden 17 didn't like them quite as much — or at all, really, picking the Cards to go an astonishing 3-12-1. Trendy sophomore David Johnson managed just 438 rushing yards, and the defense, seen as a strength in real life, was shredded on a regular basis.
That's a prediction that's sure to fire up the Cardinals fan base, while Eagles fans, all too happy to get fired up for any sign of good news, will probably take this. I'm not sure anyone really thinks Wentz will take the Eagles to the Promised Land right away, but just in case he does, remember which game predicted it first.
More from FanSided
This article originally appeared on