Lucky Wins or Not, Lions Fans Should Feel Good About This Team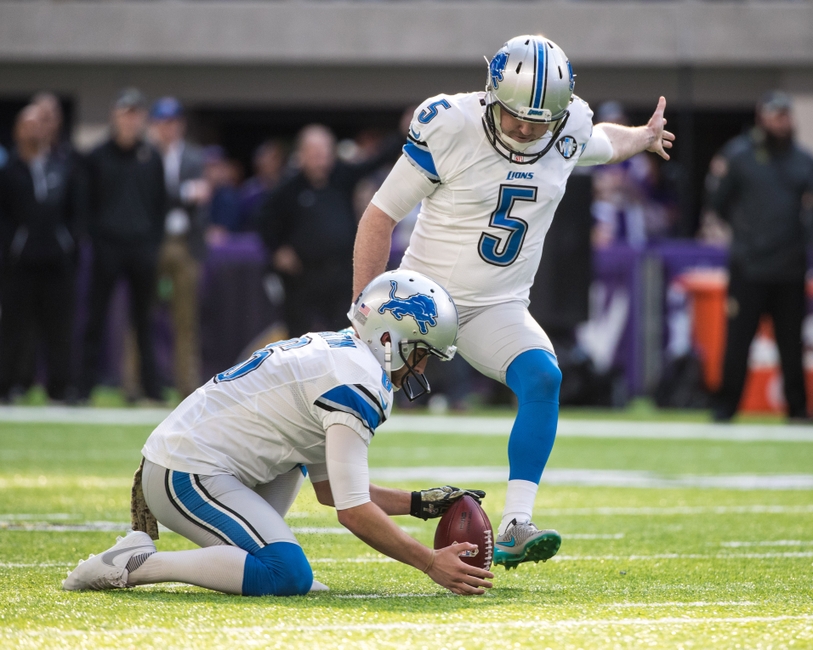 Whether lucky or good, fans shouldn't apologize for Lions' success.
There's a debate going on within the national media as to whether the 7-4 Detroit Lions are lucky or good. My answer: that question is irrelevant. In 2008, the Lions lost every game and some of those losses were just plain bad luck. Mostly, however, they lost those games because they were a bad football team. This year's group, despite being down in every fourth quarter this season, is a good football team.
You know how I know that? Because they're in first place in the NFC North. It's not because of Matthew Stafford, or the variety of weapons they have. Not because Jim Caldwell is a great coach. They are a good team because they win games and nothing else. You can compare them to the Dallas Cowboys or the New England Patriots and say they aren't as good. That doesn't matter, because this is the NFL and you don't get judged on style points, like in the NCAA.
The NFL is a bottom line business. It's a matter of wins and losses. We've always heard this when the Lions were playing close games but falling short. It's not about great quarterback statistics, defensive rankings, or the amount of time ESPN or the NFL Network choose to gush over your team. (Looking at YOU Dallas Cowboys.) The 2011 Tim Tebow-led Denver Broncos were lucky to win their division. They scratched out close win after close win, with great field goal kicking (Matt Prater was there), great defense, and clutch play at the end from Tim Tebow.
Now, Tebow-mania took over and the unorthodox quarterback got a lot of credit for playing on a good team. He made plays down the stretch to lead a 1-4 Broncos team to an 8-8 record and AFC West championship. Denver won a Playoff game that year over the Steelers, shocking the entire football world. The Lions started off 1-3, but have scratched out close wins to take a lead in the NFC North at 7-4. I'm in no way comparing Matthew Stafford to Tim Tebow. They both were clutch leading their teams to several fourth-quarter comebacks, but there is a reason Denver traded away Tebow after that season.
The Lions have yet to play a complete game in all three phases of the game, but as Matthew Stafford said, this team doesn't feel luck has anything to do with it.
"We don't feel lucky to be down in every fourth quarter. We feel like we're working our tails off to get wins," Stafford said after the Sunday's 16-13 win over the Vikings. "And have still yet to put together a three-phase, sixty-minute game where we all play really well."
The Lions need to improve in several areas — mostly the offensive line and running game. However, as they grow as a team, they are winning games and that's not easy to do. Stafford doesn't care how they win, he's been around for enough losing not to take any win for granted.
"As we're building our team and getting better, we're finding ways to win games and that's important," Stafford concluded.
For now, the Lions are the class of the NFC North, and you SHOULD feel good about that as a fan. Watch ESPN's First Take debate whether the Lions are "Lucky or Good" below.
Follow SLR Editor Matt Urben @MattUrben88 and LIKE our Facebook Page!
More from SideLion Report
This article originally appeared on