Lovie Smith includes a surprising name in his list of four weapons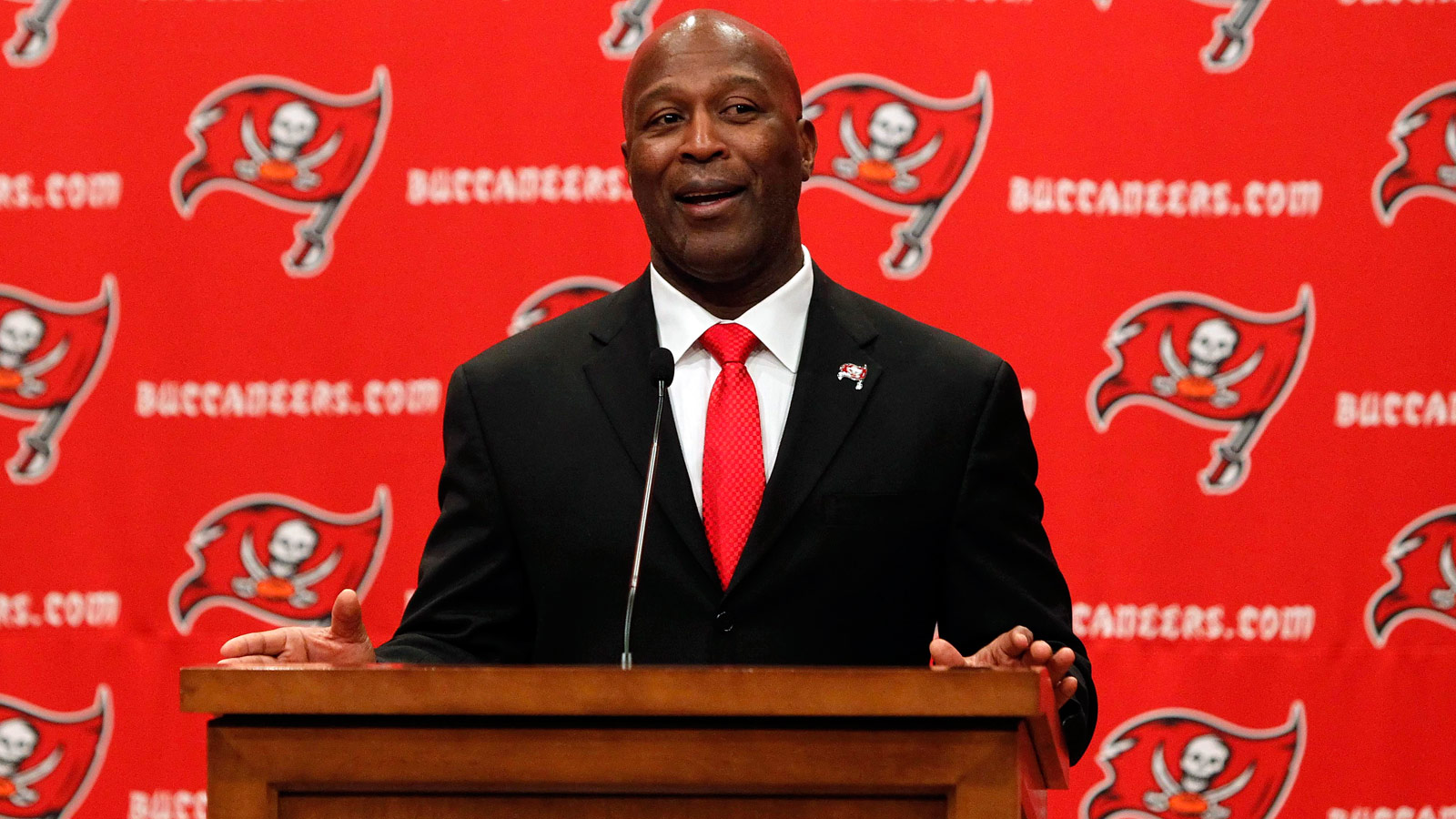 When Lovie Smith sat down with Scott Smith, a Buccaneers.com Senior Writer in the video below, he spoke about a few different things. One of the things he was asked about was whether or not he has the weapons to be successful this season. His answer? Of course. And out of the four players that he went on to name, three of them were what we expected, while the fourth was a bit of a surprise.
"Receiver wise, most coordinators would like to work with Mike Evans and Vincent Jackson, Louis Murphy. Most coordinators would like a tight end like Austin Seferian-Jenkins. You start with that." Smith said.
Obviously the name that jumps off that list is Murphy. To this point at least, it seemed that we had a pretty strong battle for the No. 3 receiver spot, but maybe we were all a bit mistaken with that assumption. Regardless, that's a solid list of names, and one that should be able to help the Bucs put some points on the board in 2015.
(h/t Joe Bucs Fan and Buccaneers.com)
Photo Credit: Kim Klement-USA TODAY Sports