Los Angeles Rams: What to Expect from Jared Goff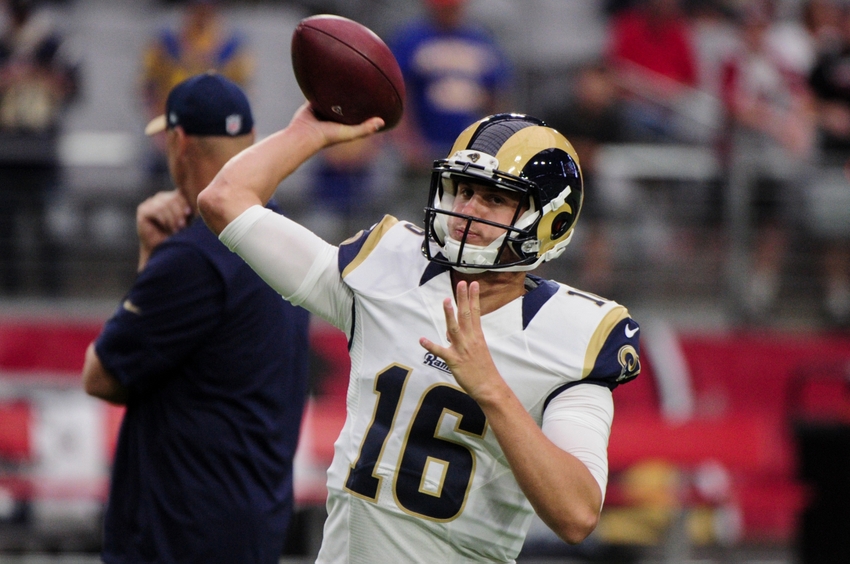 The Los Angeles Rams have dropped the ball up to now with Jared Goff, but what should we expect from the rookie in his first NFL start in Week 11.
The Los Angeles Rams waited too long to finally give quarterback Jared Goff the start he's been waiting for. The Rams offense has left much to the imagination and, at the end of the day, this was a move that needed to happen. Now the No. 1 overall pick in the 2016 NFL Draft is set to make his debut against the Miami Dolphins in Week 11—finally. But what should we expect?
Goff has had more than enough time to learn from the sideline and get prepared for this moment. Compared to quarterback Case Keenum, Goff will be a breath of fresh air. Goff has much better accuracy, arm strength, and a higher football IQ.
The Dolphins are currently riding a four-game winning streak and are actually playing meaningful football. They're not perfect, but are doing just enough to win football games, which is what truly matters. The defense of the Dolphins, though, won't have any answers for Goff who should put on an absolute clinic against their secondary. Sure, the pass-rush could cause him some trouble, but he has the physical tools to make plays if he can remain calm under duress.
If it's one thing that can boost the kind of lackluster offense the Rams have been running as of late, it's a better quarterback. One that has the ability to be a difference-maker and bring a much-needed jolt on offense.
Whether this was a move out of desperation to avoid empty seats at home in the L.A. Memorial Coliseum, the Rams will actually have a very good shot at beating the Dolphins. Goff has the ability to make those around him better and, well, is something that has been sorely missing ever since Week 1.
Confidence breeds success and it's something that Goff has been emanating for weeks now. He's been saying the right things all throughout the regular season and has been the ultimate team player. Expect to see him come right out of the gates red-hot and finally give Rams fans something to smile about when all is said and done.
This article originally appeared on