Los Angeles Rams Week 9 Inactives vs. Carolina Panthers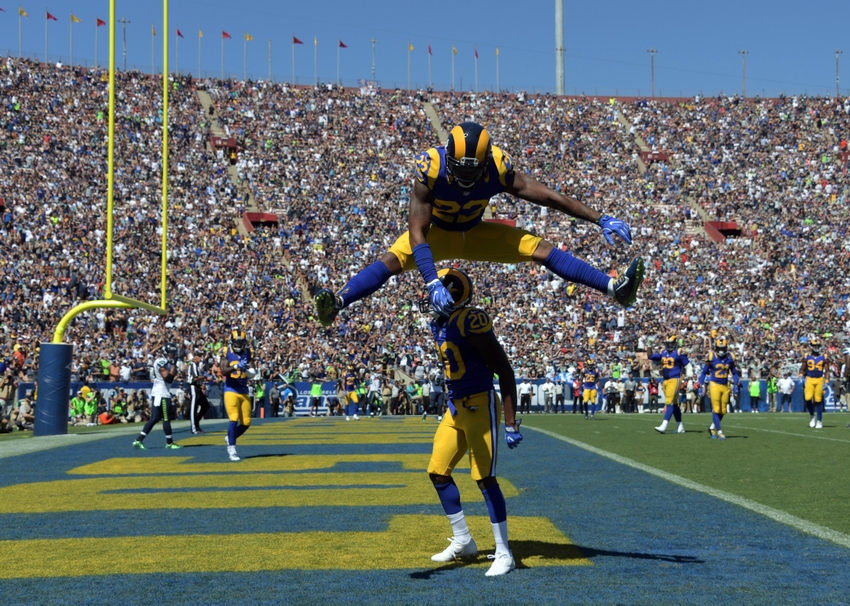 The Los Angeles Rams Week 9 inactives list does not include any key players on the defensive side of the ball.
The Los Angeles Rams Week 9 inactives have been declared, with good news for LA on defense as Trumaine Johnson, Michael Brockers and William Hayes are all active for Sunday's game versus the Carolina Panthers.
On offense, guard Jamon Brown and wideout Nelson Spruce are inactive.
Los Angeles Rams Week 9 Inactives: Who's In
Michael Brockers, defensive tackle (thigh)
William Hayes, defensive end (ankle)
Trumaine Johnson, cornerback (ankle)
Los Angeles Rams Week 9 Inactives: Who's Out

Nelson Spruce, wide receiver (knee)
Jamon Brown (hand)
Trumaine Johnson on Ankle Injury
The Rams will gladly welcome Johnson back slightly ahead of schedule. The cornerback was expected to miss four to six weeks when he originally went down with the injury.
Johnson spoke about his ankle during the week, saying he could have easily broken it, but feels good and was expecting to play when he spoke on Friday, according to Greg Beacham of the Associated Press, per Yahoo:
"I've been testing it all week, and I feel good, so we'll see," Johnson said Friday. "I'm just ready to play, man. I'm tired of losing. I sit out there and I watch my teammates, but I'm ready to get back."

"It's just part of the game," Johnson said. "I could have broken it."
Los Angeles is certainly happen Johnson didn't break it. He's been the best player in the secondary this season when healthy and his return after two full games out is a big boost for the Rams.
This article originally appeared on