Wade Phillips tweets hilarious description of the Rams' coaching staff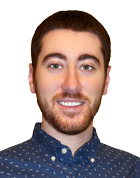 The Los Angeles Rams made NFL history last month when they hired Sean McVay to be their next head coach. When he was hired, McVay was just 30 years old – he turned 31 on Jan. 24 – making him the league's youngest head coach ever.
As young as he is, McVay wasn't afraid to hire a defensive coordinator twice his age – and then some. Wade Phillips, 69, was a huge hire for McVay, bringing experience and defensive prowess to the staff.
On Thursday, Phillips tweeted a perfect description of the Rams' coaching staff.
Rams have the only staff with DC on Medicare and HC in Daycare

— Wade Phillips (@sonofbum) February 2, 2017
Phillips remains one of the best and funniest people to follow on Twitter, and this is just the latest example of that.