Los Angeles Rams Respond to Claim Eric Dickerson is Banned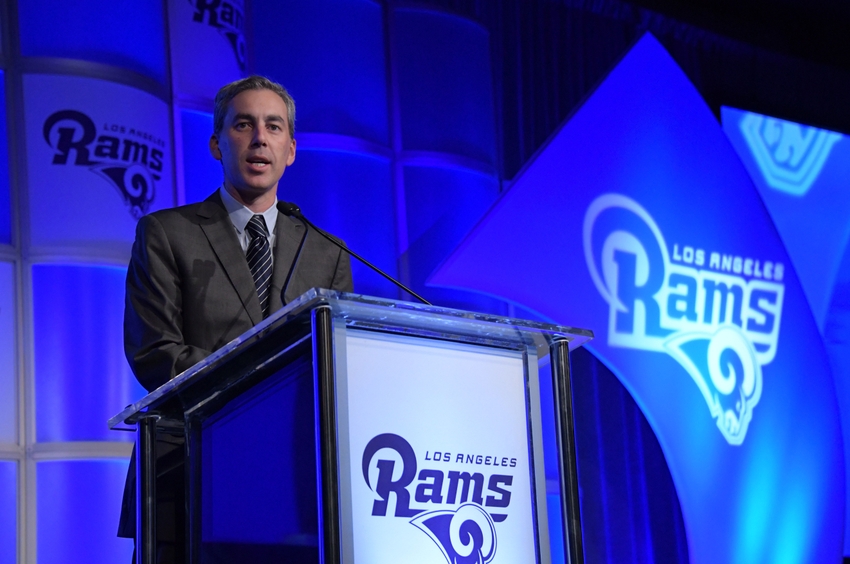 The Los Angeles Rams have responded to Eric Dickerson's claim that he was banned from the team's sideline.
The Los Angeles Rams have not banned Eric Dickerson, or at least that's what the team's COO, Kevin Demoff, is saying.
Demoff responded to the claim made by Dickerson on his radio show on Monday that the team has asked him not to be on the sidelines during games because it makes the players uncomfortable.
Without going into much detail, Demoff made it clear all former Rams players are welcome on the sideline, including Dickerson:
All Rams alumni, and especially @EricDickerson, are always welcome at our games and practices.

— Kevin Demoff (@kdemoff) November 28, 2016
Believe what you may, but I'm going with Dickerson on this one. The legendary running back has no reason to lie and he has never been one to beat around the bush. If he says the Rams don't want him there, I believe his word.
Dickerson has been an outspoken critic of the Rams this season as they approach another losing season under head coach Jeff Fisher.
His criticisms of the coaches, offense and certain players are well-warranted. Dickerson is simply echoing the sentiments of Rams fans who are sick and tired of being a below-average team every year and especially during the Fisher era.
Of course, the Rams wouldn't admit to something this foolish and the walk back isn't surprising considering the outrage coming from the fanbase. This was never meant to be made public, but we're thankful Dickerson exposed what was a horrible wrong done to him by the organization.
Hope to see you on the sideline soon, ED!
This article originally appeared on