Los Angeles Rams Punter Johnny Hekker Dresses Up As a Ninja Turtle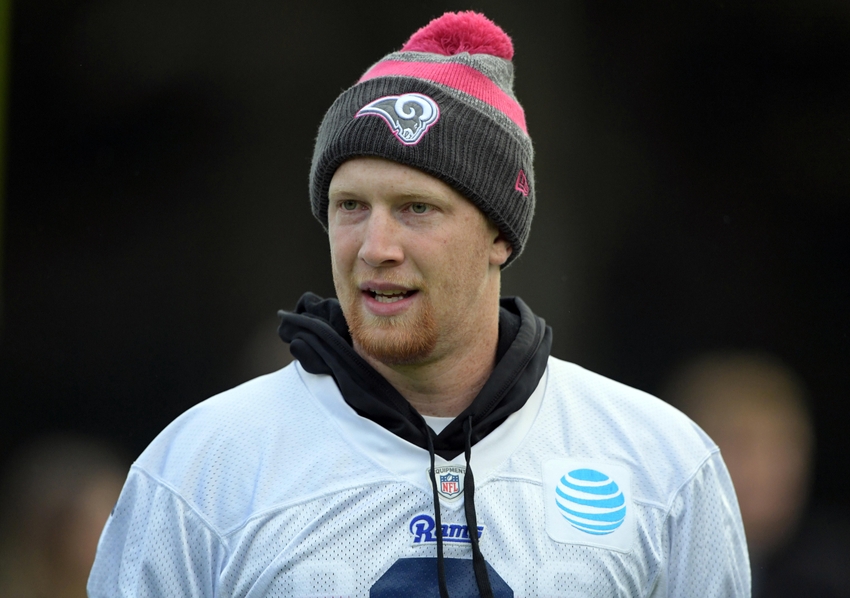 The punter for the Los Angeles Rams went all out for Halloween this year by dressing as a ninja turtle.
With a 3-4 record heading into Week 9, the Los Angeles Rams haven't given their fans much to cheer about over the last few weeks as the team is currently on a three game losing streak heading into Sunday's big game against the Carolina Panthers.
Luckily, the team can still rely on punter Johnny Hekker to at least get a good laugh until the Rams figure out a way to get back on the winning track.
The Los Angeles punter has always been known as the jokester on the team, and with Halloween being on Monday, Hekker decided to go all out by dressing as Michelangelo from the Ninja Turtles. Not only did Hekker pull off an amazing costume, but he even posted a photo of himself in the outfit while taking down a slice of pizza, just like a true Michelangelo.
Happy Halloween you scallywags! #TurtlePower pic.twitter.com/1YWGZj2Xx1

— Johnny Hekker (@JHekker) November 1, 2016
When looking at how much of a disappointment the Rams have been, especially on offense, over the last three games, it's good to see fans are still able to get a good laugh out of their beloved punter. It may not seem like a big deal, but Los Angeles fans should consider themselves lucky for one positive factor by having one of the league's top punters.
As for the team's upcoming game against the Panthers, well let's hope the Rams can find a way to put up more than 10 points like they did against the New York Giants in Week 7, and not have to use Hekker as much.
This article originally appeared on