Los Angeles Rams' Kenny Britt Holds Rally… For Himself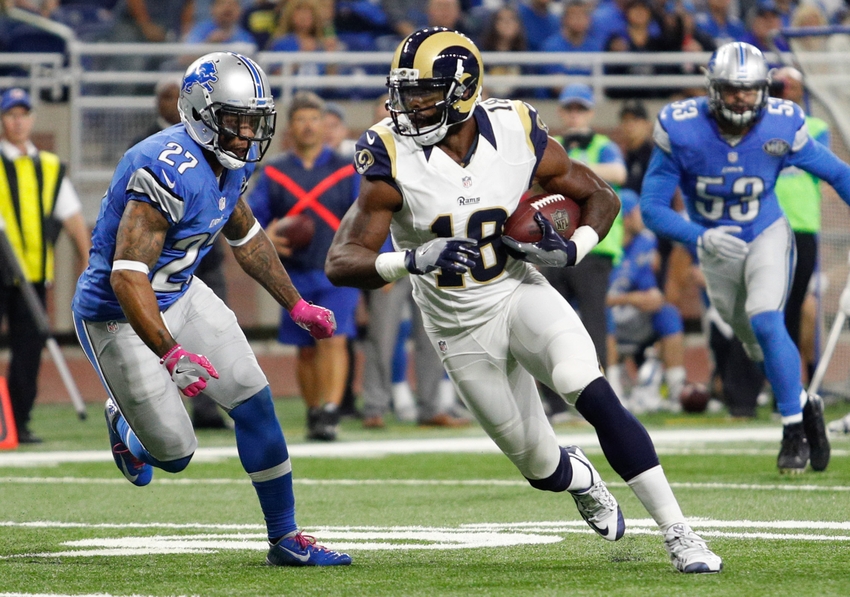 Los Angeles Rams wide receiver Kenny Britt is making his case for being selected to the Pro Bowl this season.
Don't try to tell Los Angeles Rams wide receiver Kenny Britt and his supporters that he doesn't belong in the Pro Bowl.
The veteran wideout held a rally for himself on Thursday night in Los Angeles to gain support for his cause. TMZ Sports shared the video:
Rams' Kenny Britt — Holds Rally In L.A. … PUT ME IN THE PRO BOWL! (VIDEO) https://t.co/9bozHUFF3K

— TMZ Sports (@TMZ_Sports) November 11, 2016
Fans at the rally can be seen holding pro-Britt signs and were cheering for the 28-year-old. Britt has never been to a Pro Bowl as he plays in his eighth season in the league.
Despite poor play from Rams quarterback Case Keenum, Britt is on pace to smash his career-highs in receptions and yards after eight games. His 584 receiving yards leads the team and puts him on pace for 1,000 yards in 2016, a mark no Rams receiver has hit in almost a decade.
There are a lot of talented receivers out there, so it'll be tough for Britt to crack the roster. Considering where the Rams are at right now, it might be better for Britt to focus on the team task at hand instead of worrying about his own personal goals.
With all the hate out there for Keenum and head coach Jeff Fisher, he might want to hold a rally to gin up support for those two. After all, there's no two people in Los Angeles who could use it more.
This article originally appeared on