Rams explain how Jeff Fisher wasn't really mixing up names of Patriots RBs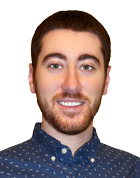 Rams coach Jeff Fisher came under some fire on Wednesday after his conference call with members of the New England media. Ahead of LA's meeting with the Patriots on Sunday, Fisher was asked about New England's three-headed monster at running back: LeGarrette Blount, Dion Lewis and James White.
Only, Fisher referenced Brandon and Danny, for some reason. Some believed he was talking about Brandon Bolden, a special teamer, and Danny Woodhead, who's on IR for the Chargers. However, only one of those is correct.
"Coach Fisher was referring to Danny Amendola, who played for the Rams," a Rams spokesman told ProFootbalTalk. "He was talking about some of the threats they have."
Hmm, are we to believe that Fisher was talking about a wide receiver when asked about the team's running backs? It's certainly possible, and maybe he misheard the question. However, the fact that he mentioned Brandon – which the spokesman confirmed was about Brandon Bolden – is concerning. He has just one rush attempt and two catches this season.
Fisher was talking about what "Brandon [has] done out of the backfield," and not his production, but the way they line him up all over the field.
Make of this what you will, but no matter who Fisher was talking about, it's not a great look for a coach on the hot seat. He should be well aware of both Lewis and White in addition to Blount as both scatbacks are integral parts of the offense, unlike Bolden.