Los Angeles Rams' Jared Goff Believes He's Ready Now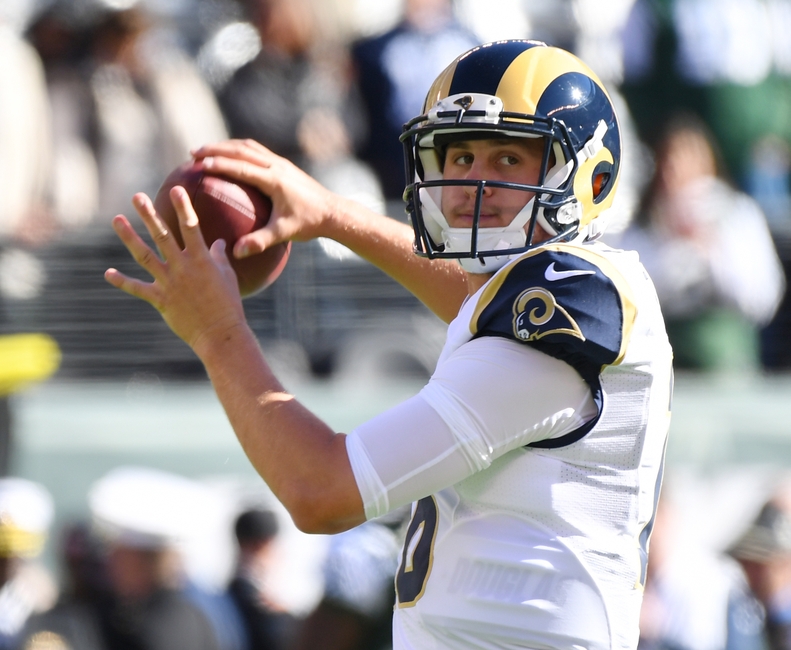 Los Angeles Rams No. 1 overall pick Jared Goff believes he is ready to start a game in the National Football League.
We've heard time and time again that Los Angeles Rams No. 1 overall pick Jared Goff isn't ready, but don't tell the rookie signal-caller that.
The Rams were victorious in Week 10 against the New York Jets, snapping a four-game slide. Case Keenum was once again unimpressive after throwing for 165 yards and no scores, en route to a 9-6 win.
Reports suggested before the game that the Rams might make a switch to Goff in Week 11 if Keenum struggled – which he did – but head coach Jeff Fisher made it clear Keenum will remain behind center.
So, is it simply because Goff isn't ready? At this point we're not sure if that's the case or if Fisher is saving Goff for when the Rams are out of the playoff hunt.
Jared Goff Believes He's Ready Now
Regardless, Goff believes he's ready to go, according to Mike Florio of Pro Football Talk:
Per a source with knowledge of the situation, Goff believes he's ready now. The more accurate statement, then, may be not whether Goff is ready to play but whether Fisher is ready to play Goff. For whatever reason, Fisher is intent on protecting Goff, which could be a desire by Fisher to, in a roundabout way, protect himself.
The theory that Fisher is protecting himself has been written about here before. It's possible Goff is so behind that he'll make Fisher look even worse than he already does.
Fisher's subpar roster has little hope other than the guy sitting behind Keenum. A disastrous debut for Goff this season could put the nail in Fisher's coaching coffin sooner rather than later.
The longer Fisher sticks with Keenum and his mediocre quarterback play, the more it becomes evident that Goff is indeed unprepared to play the position at the moment.
The big question is, will he ever be ready?
This article originally appeared on