Los Angeles Rams GM Les Snead Reacts to Contract Extension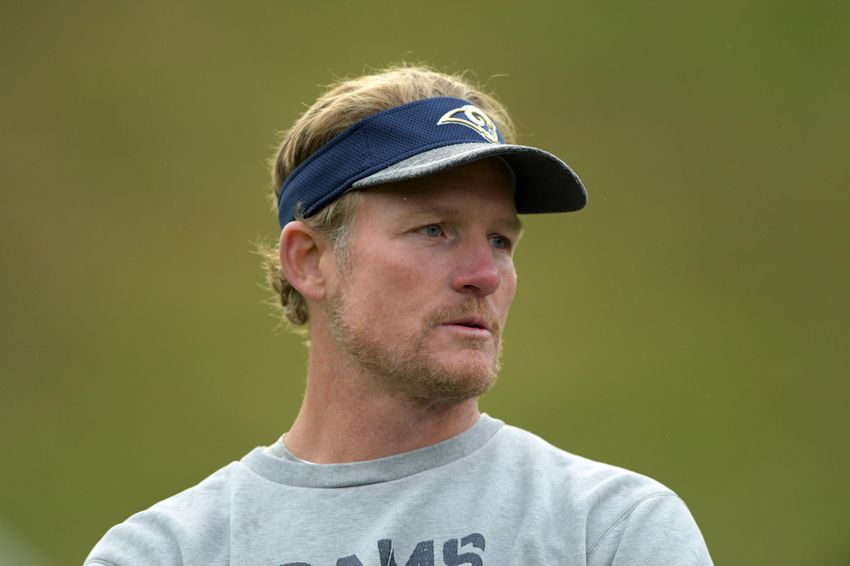 Los Angeles Rams general manager Les Snead shared his thoughts on his contract extension through the 2018 season.
Los Angeles Rams general manager Les Snead spoke about his contract extension for the first time since news of it broke on Sunday.
The extensions for both he and head coach Jeff Fisher will run through the 2018 season and has been done for some time now, so it was strange the team would announce them at this point given the Rams' recent struggles.
Regardless, Snead and Fisher are here to stay for at least another season and it has caused an uproar among Rams fans considering the team is on its way to its fifth losing season in a row under the pair.
Les Snead on Contract Extension
Snead spoke to the Los Angeles Daily News and shared his thoughts on the contract extension and the future of the team:
"First of all, what it means is, we're not satisfied with where we're at. We've got unfinished business."

"We think we can get this thing tipped, and that's our goal," Snead added. "That's where all the energy is spent. You're not going to sleep until it gets done. We have great fans and we've been supported. It's unbelievable. Any time you're having a disappointing season, you feel for the fans first, because they come and they spend their energy and passion, and we've got to do a better job."
The fact that Snead and Fisher still have their jobs is surprising to say the least. After all, few coaches and general managers in the league would survive three or four losing seasons, let alone five.
Somehow the Rams  find themselves bucking that trend and it has turned the franchise into a laughingstock.
Exactly why should Rams fans have any hope that things will get better? Snead and Fisher have made horrible personnel decisions – including draft picks – and there's no reason to believe in a regime that lives on excuses.
FOLLOW Ramblin' Fan on Twitter
This article originally appeared on