Los Angeles Rams Fan Has Epic Meltdown After Week 9 Loss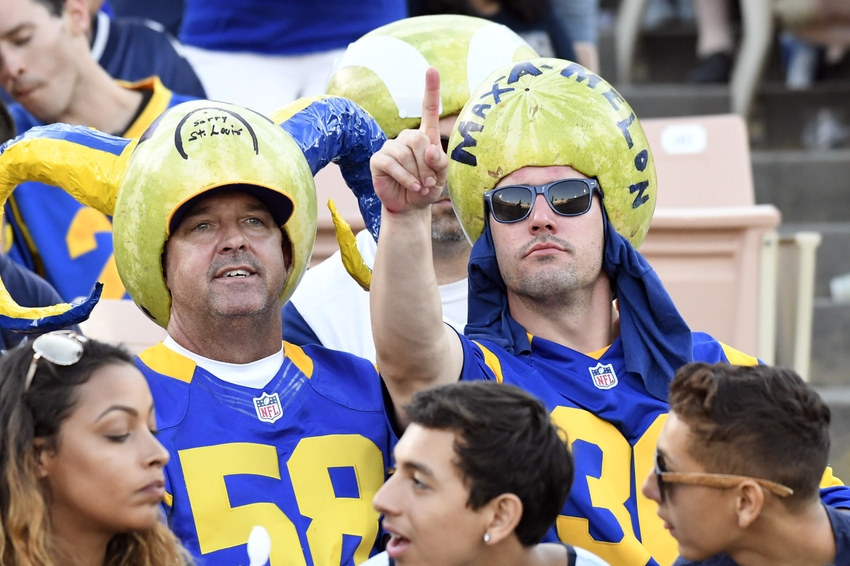 A Los Angeles Rams fan lost his cool after the team's Week 9 loss at home to the Carolina Panthers.
Things are not going well for Los Angeles Rams fans these days. After a fourth straight loss on Sunday, this time to the Carolina Panthers, one Rams fan expressed the kind of rage most of his fellow fans are feeling right now.
It was another tough week for the Rams. Quarterback Case Keenum and the offense were unable to find paydirt until the final minute of the game, ultimately losing to the Panthers and dropping to 3-5.
Adding insult to injury, the Rams performed a bizarre onside kick that was beyond any kind of rational explanation. When you put it all together, you can start to understand why this fan absolutely blew his stack when the game was over.
The problems in Los Angeles were already starting to boil over prior to this result. Keenum is not getting it done behind center and the Rams refuse to play No. 1 overall pick Jared Goff, who fans are clamoring for. Of course, that has resulted in a negative reaction by fans and even fears that Goff could be a bust.
Head coach Jeff Fisher is sitting on one of the hottest seats in the NFL right now and his fanbase wants him gone. It's no surprise that Rams fan, or any Rams fan for that matter, is that upset.
This article originally appeared on