Lorenzo Mauldin adjusting to outside linebacker, playing in space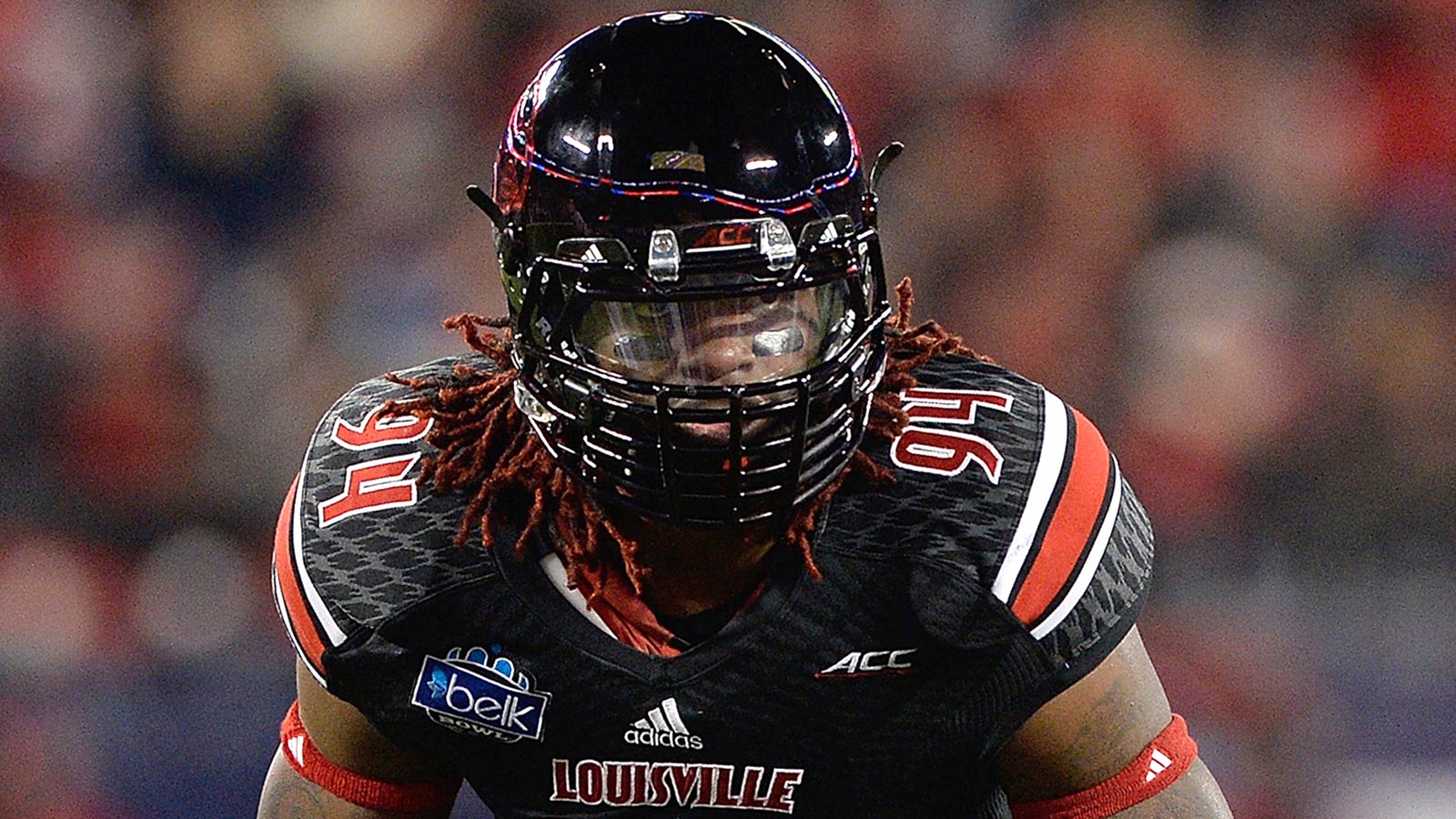 The New York Jets drafted Lorenzo Mauldin in the third round of the 2015 NFL Draft and will be learning a new position in his first season in the NFL. After playing defensive end during his career as a Louisville Cardinal, the Jets are converting him to an outside linebacker.
New linebackers coach Mark Collins knows he will have a tough time adjusting to the position change but is confident in his ability to do so.
"I don't think it's a physical thing, as much as it is a mental thing right now, being a young guy," Collins said. "He's got some athletic ability. He doesn't concern me in space. So right now, it's just a young guy that has to learn the defense. The more he learns, the faster he'll play."
Collins added, "He only played outside linebacker one year in college. He's been a defensive end. So the position is still new to him. He's still growing in that position. But I thought he had some explosiveness. I thought there was some rush ability."
The biggest adjustment Collins sees in the change is not so much what he has to do in the running game but what he will have to do in the passing game.
"The coverage aspect of it would be the biggest thing," Collins said.
The Jets are hoping that Mauldin can develop at one of the outside linebacker positions as Calvin Pace is one of the oldest players on the roster and the team is still unsure of Quinton Coples' future with the Jets moving forward.
(h/t True Jersey)
Photo Credit: Grant Halverson/Getty Images