Lombardi: Jamie Collins Wasn't Playing Particularly Well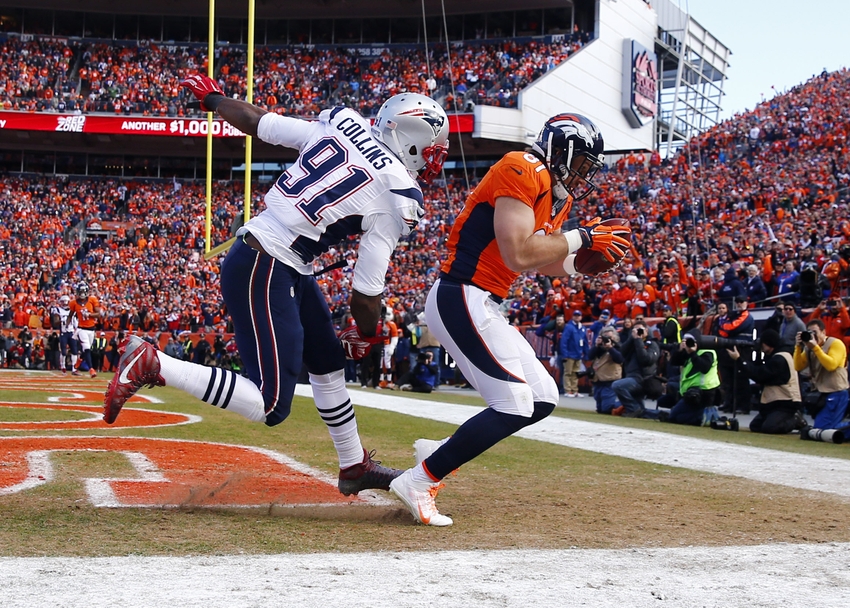 Appearing Tuesday morning on WEEI, former Patriots coaching staff assistant Mike Lombardi asserted that the play of Jamie Collins had been declining in recent weeks.
Lombard worked with New England for two years before migrating to his current gig with the NFL on FOX. In the interview, he said that Bill Belichick's decision to trade Collins had more to do with his performance than his contract status.
"Watch the tape. Jamie has not played particularly well," Lombardi said. "Sometimes freelancing is a problem, and I think sometimes effort is a problem."
He also said that Collins was beginning to coast on run defense and that the team function better as a unit when rookie Elandon Roberts began hitting the field.
"I used to tell Jamie (Collins) in the meetings: 'We are as good as you want us to be'"- @mlombardifoxtv on the message BB is sending. pic.twitter.com/9kAFOFaShQ

— Herd w/Colin Cowherd (@TheHerd) October 31, 2016
Lombardi also implied that the Patriots may have been dealing with personality clashes in an effort to keep the talented linebacker on the team's roster. In the end, he said the team decided to cut their losses and move on rather than create a distraction in the locker room.
"I think it was more convenient to trade him than manage around him," Lombardi said.
Devin McCourty: Jamie Collins trade is "shocking" | ProFootballTalk https://t.co/Z1RwH32lzb

— Tom E. Curran (@tomecurran) November 1, 2016
If nothing else, the trade has certainly gotten the attention of other players in the locker room. The real test of the move's impact on the team will be how it performs coming off the bye — with plenty of time to think about things — in Week 10 against the Seahawks.
More from Musket Fire
This article originally appeared on