Locked on Chiefs – Watching the trainwreck with Seth Keysor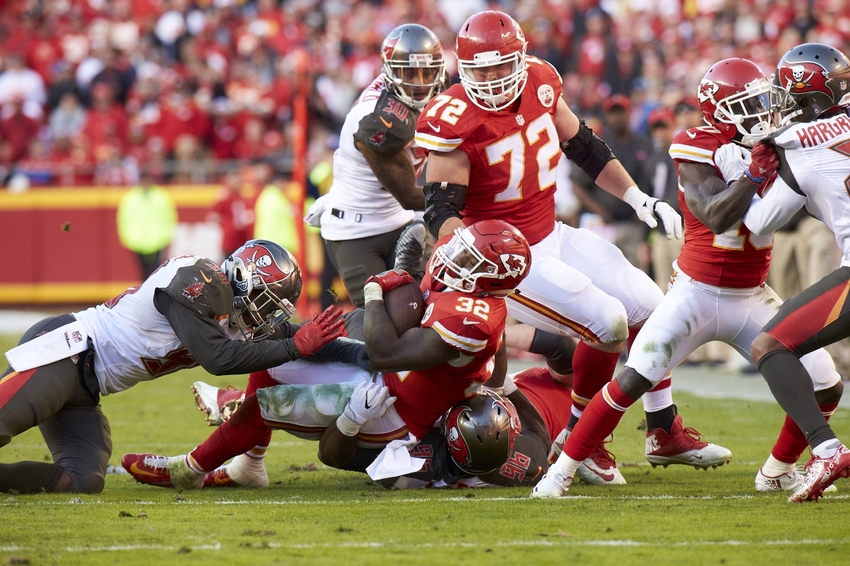 One off-day update of note
The Chiefs didn't practice on Tuesday so there are no real updates about injuries or anything else regarding the team. Shortly after the transaction list was made public it was announced that Bishop Sankey had been released. He wasn't a player that many expected much from so it's not a big news item. The interesting part about it is that he was picked up off another team's practice squad and then released without ever being active. Today or tomorrow maybe they add him to the practice squad but it seems unlikely.
The Sankey release is newsworthy mainly for the fact that it opens up a roster spot for someone else. With the Chiefs dealing with a lot of injuries you have to think they will bring someone in to help at least in a depth role somewhere. What position that player plays that is brought in could give you insight into who they think will not be ready to play on Sunday night in Denver. Hopefully the player they bring in is not an OLB or CB.
Denver getting it together
The Broncos did practice on Tuesday and had a couple of big names return to practice. Aqib Talib and Derek Wolfe returned to practice for the Broncos and look like they should be ready to go by Sunday night. Both of those players will help improve an already very good defensive unit. Come Sunday night the Chiefs will face a Denver team that is going to be just about completely healthy, while the Chiefs could still be missing 4 or 5 starters.
Trouble hearing podcast? Go Here to stream it from the source.
Locked on Chiefs is a daily podcast show that drills down to the bottom line and gives you a 360-degree view of the Kansas City Chiefs.  Take a few minutes to hear about your Chiefs each day. We want to cover the topics you want to hear about. So reach out to us on twitter @LockedOnChiefs with questions and for up to the minute analysis and episode information.
Thanks, Addicts!
More from Arrowhead Addict
This article originally appeared on