Locked on Chiefs – Time to get to work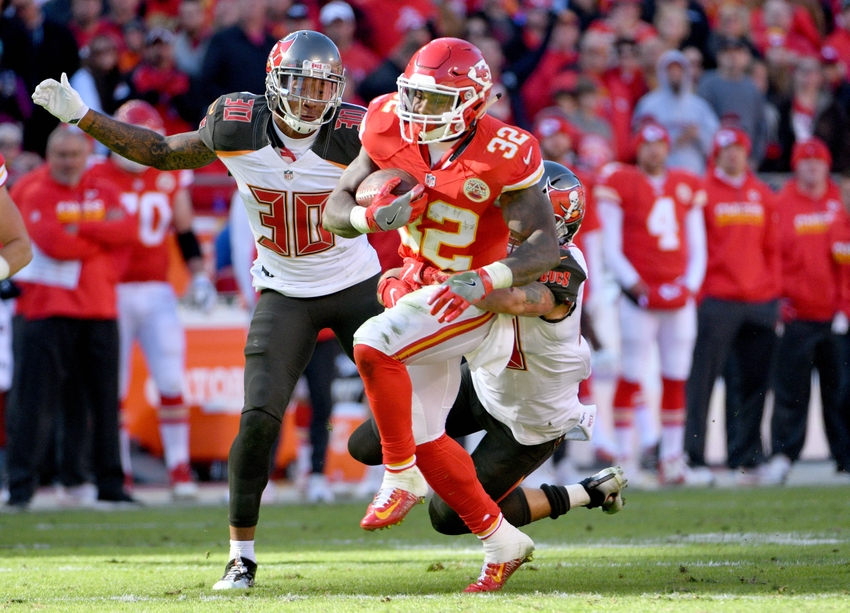 Chiefs are gunning to maintain 2nd place in the AFC West
With the Oakland Raiders win in Mexico City on Monday night, they took control of the AFC West division. They currently stand with a record of 8-2. Luckily, one of those losses was to the Kansas City Chiefs. Monday, the Raiders hung on to beat the Houston Texans, who demolished the Chiefs early in the season.
This Sunday's game will determine who has 2nd place in the AFC West as the divisional games start to get going to wind down the season.
Running game will be turning point versus Denver
Two factors make the Chiefs running game imperative this week against the Denver Broncos. One, the running game behind Spence Ware can( and must) protect Andy Reid and Alex Smtih from themselves. Reid's play calling has wandered into dangerous territory and Alex Smith is still not back to his moral level of play following the injury against the Colts.
More importantly, Denver is 24th against the run. They give up an average of 4.4 yards per rush. conversely, the Bacons are 2nd in the league against the pass, giving up a sparse 194 yards passing per game.
Trouble hearing podcast? Go Here to stream it from the source.
Locked on Chiefs is a daily podcast show that drills down to the bottom line and gives you a 360-degree view of the Kansas City Chiefs.  Take a few minutes to hear about your Chiefs each day. We want to cover the topics you want to hear about. So reach out to us on twitter @LockedOnChiefs with questions and for up to the minute analysis and episode information.
Thanks, Addicts!
More from Arrowhead Addict
This article originally appeared on