Locked on Chiefs – Seth Keysor's here for film walkthrough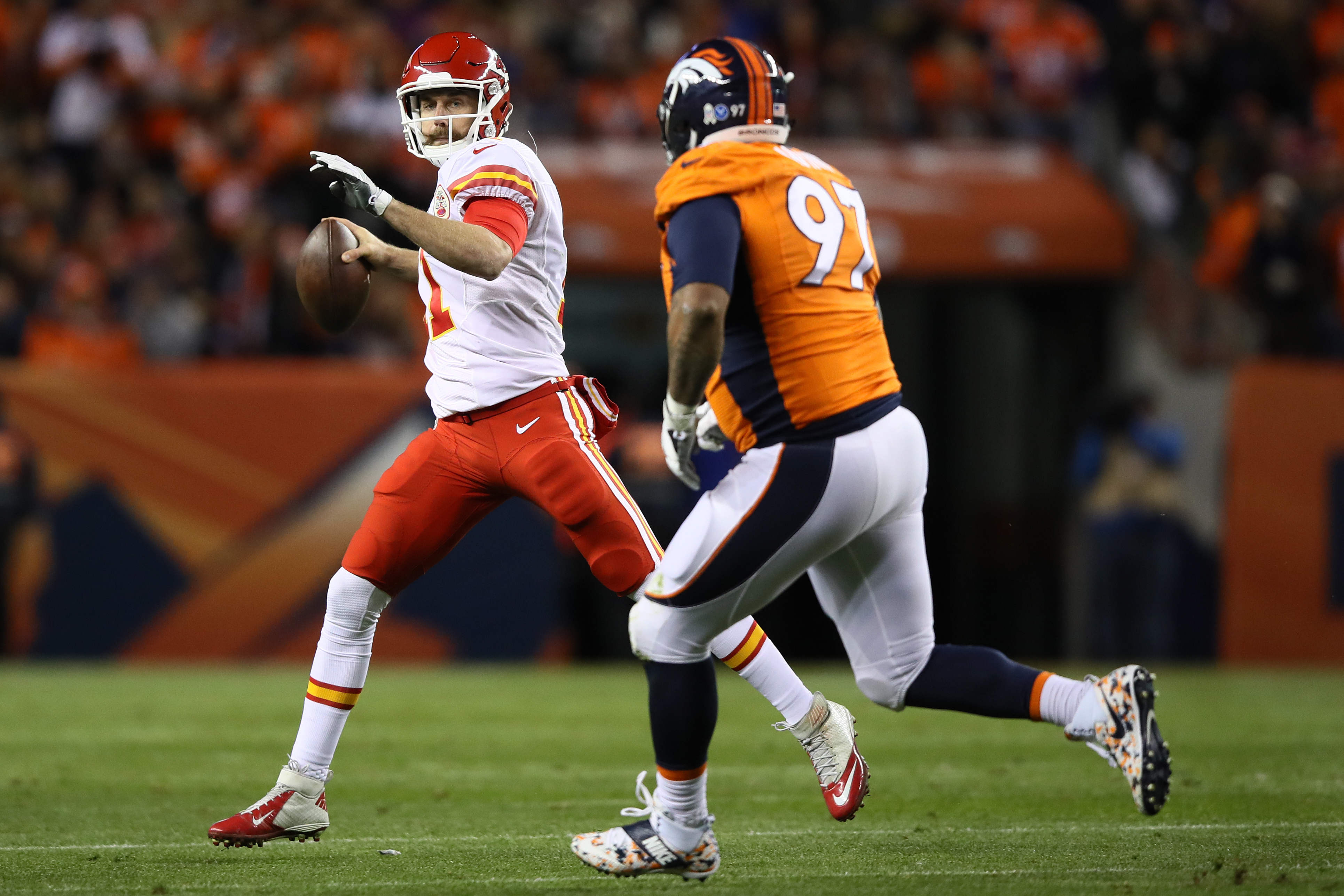 Denver game reveals Houston is fully back/h2>
Watching the Chiefs on Sunday night brought back memories of their best defensive stands over the past couple of years. Granted most didn't have the QB throw for close to 400 yards but in the end the Chiefs ended victorious. Tyreek Hill is obviously the big storyline from Sunday night but the Chiefs player that caught my eye the most was a welcome sight.
Justin Houston announced his presence back to health on Sunday night and made me realize how much I truly forgot about his play. He straight out dominated throughout the entire football game and if it wasn't for the refs ignoring obvious holds all night he may have gotten a lot closer to Dee Ford's 10 sacks than he did. Houston not only showed up ready to get after Siemian he made his presence felt in the Denver backfield as well.
Over the past 12 months the Chiefs have had a Houston that wasn't quite healthy. We watched as he tried to play through the pain and the injury but he wasn't nearly effective enough. Tamba Hali is a great player and he used to be phenomenal for the Chiefs but he was never as good as Houston is. Dee Ford is much improved this year and looks to turn the corner, yes bad pun intended. But again, he isn't Houston. There are few in the league that can play as well as he can.
The stats alone for Houston are mind boggling. 3 sacks, 1 FF, 1 PBU, 4 TFL, 10 stops, 8 hurries…and that was all just in one game. Most good NFL players don't have that kind of stat line in 4 games let alone the biggest game of the Chiefs season so far. Kansas City won the game because Houston is back and is healthy.
Trouble hearing podcast? Go Here to stream it from the source.
Locked on Chiefs is a daily podcast show that drills down to the bottom line and gives you a 360-degree view of the Kansas City Chiefs.  Take a few minutes to hear about your Chiefs each day. We want to cover the topics you want to hear about. So reach out to us on twitter @LockedOnChiefs with questions and for up to the minute analysis and episode information.
Thanks, Addicts!
More from Arrowhead Addict
This article originally appeared on