Locked on Chiefs – Matt Derrick comes by for Red Friday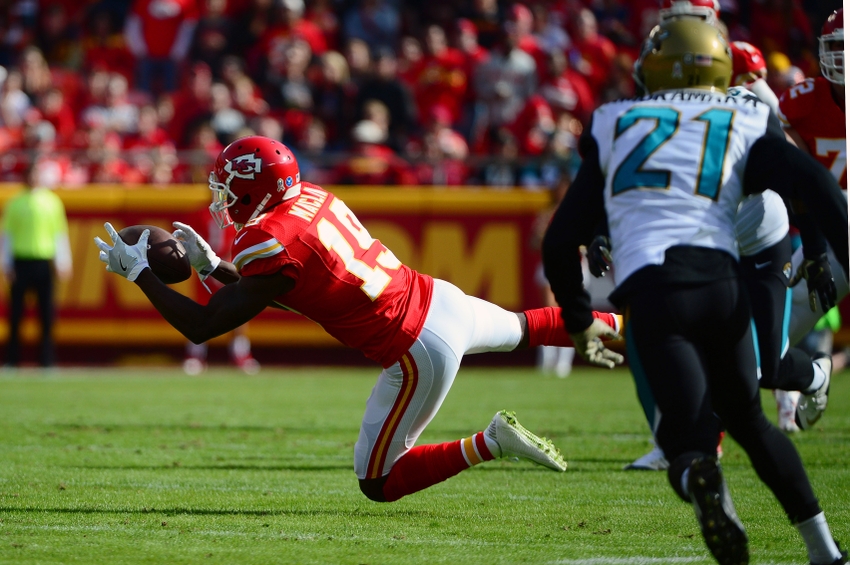 Justin Houston is ready to dominate when he returns to the field for the Chiefs
The Chiefs All-Pro OLB said on Thursday that he feels like he is ready to go out and play for the entire game. While I don't expect that they will play him that much I would think he will play on Sunday. It will be great to see him on the field again and see if he's able to move like they want him to. The real question that will come from all of this is who sits? Is Tamba Hali the guy that will be sitting more with Houston back when he's ready for a larger role? Or is it Dee Ford that will again be headed back to the bench? If Ford stays on the field which is what I expect to happen, which side of the field should he be playing on?
Injuries could hold out key players
Two key players were again held out of practice on Thursday. Jaye Howard and Jeremy Maclin didn't practice and we will find out later today their status for Sunday. If either practice in a limited capacity they could both play on Sunday. If I'm KC I'm probably sitting Maclin this week and maybe even next week to make sure he is fully healthy for the Denver game in three weeks. Kansas City should be able to win against Tampa Bay next week in Arrowhead without Maclin, and I actually thought Sunday's game would be a loss when the season started. They need to look at the long-term goal for the season as opposed to this week when determining if Maclin plays or not.
Trouble hearing podcast? Go Here to stream it from the source.
Locked on Chiefs is a daily podcast show that drills down to the bottom line and gives you a 360-degree view of the Kansas City Chiefs.  Take a few minutes to hear about your Chiefs each day. We want to cover the topics you want to hear about. So reach out to us on twitter @LockedOnChiefs with questions and for up to the minute analysis and episode information.
Thanks, Addicts!
More from Arrowhead Addict
This article originally appeared on