Locked on Chiefs – KC Back on Track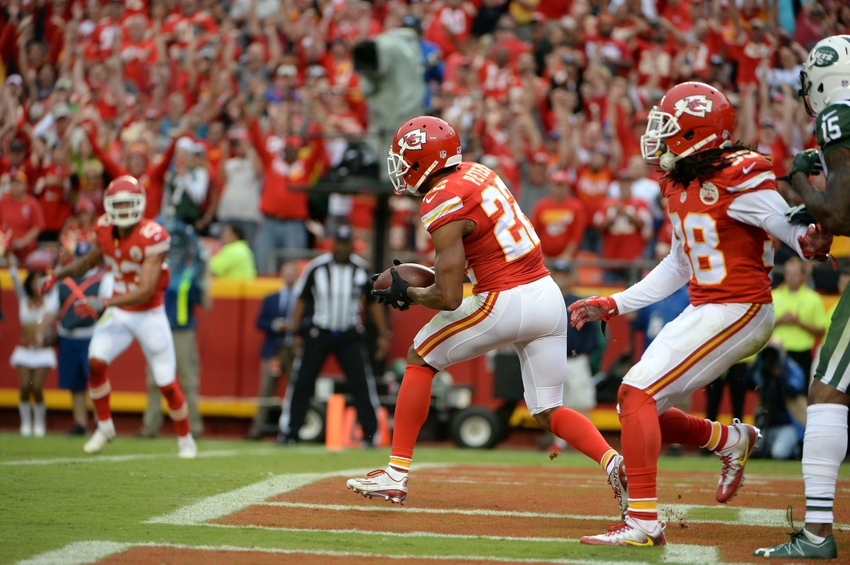 Chiefs get important win versus New York to move to 2-1 on the season.
In resounding fashion, Andy Reid got an improved performance from both sides of the football. The Kansas City offense was unspectacular but productive. Led by the air attack, Alex Smith was successful in targeting the young pass-catchers. Travis Kelce led the team with 89 yards and a TD.  Second year receiver Chris Conley had three grabs for 44 yards, outpacing Jeremy Maclin in yardage. Getting those two players preforming was important for this win and this team's season.
Time to Get Healthy
Interest in the injury report will be increased this week as the Chiefs prepare to take on the Pittsburgh Steelers.
Phillip Gaines left game 3 late with a "tweak" of his previous knee injury, according to Andy Reid's post-game comments. There will be a close eye on Gaines this week. His play will be relied on against the Steelers.
The same could be said for Laurant Durvernay-Tardif.  LDT missed his second consecutive contest and the team saw the average yards per carry dip to 2.7 ypc. Week four could mark his return to the lineup.
Peters Leads the Way
The second year cornerback had another multi-interception day. After corralling a jump ball pick early, Peters collection of his second INT of the day off a tipped pass gave Peters the NFL lead in interceptions. He now is alone atop the list.
Trouble hearing podcast? Go Here to stream it from the source.
Locked on Chiefs is a daily podcast show that drills down to the bottom line and gives you a 360-degree view of the Kansas City Chiefs.  Take a few minutes to hear about your Chiefs each day. We want to cover the topics you want to hear about. So reach out to us on twitter @LockedOnChiefs with questions and for up to the minute analysis and episode information.
Thanks Addicts!
More from Arrowhead Addict
This article originally appeared on