Locked on Chiefs – ITP's Brandon Thorn sits down with us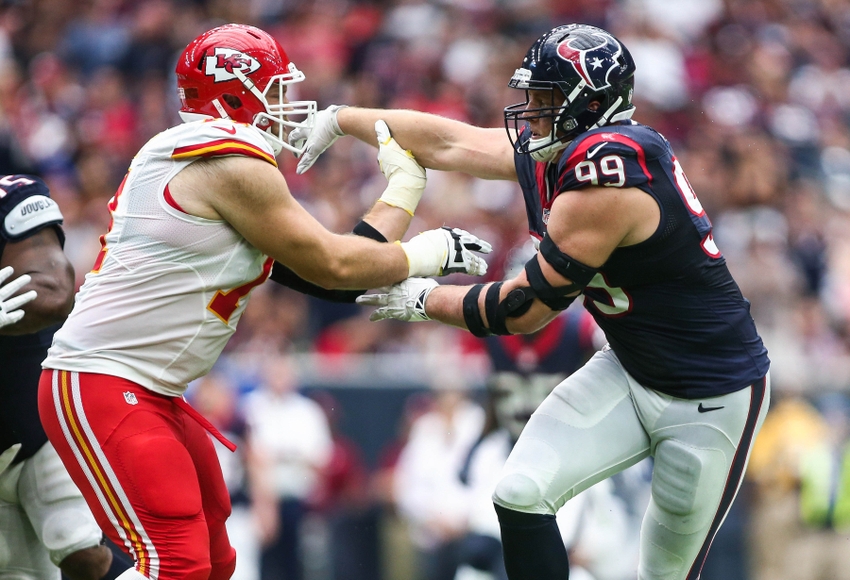 Houston, we are a full go!
At Wednesday's practice, something important happened for the first time in 2016. Outside linebacker Justin Houston was a full participant in the day's practice. In the midst of a run of injuries for the Kansas City Chiefs, that is a welcome and positive sign. That is a major step forward in an effort to get back on the field on game day. If he can continue through the week, he may be ready for Sunday's game versus Tampa Bay.
The team and coaching staff are monitoring him closely. Andy Reid talked about the teams being cautious with Houston's practice schedule telling the press Wednesday, "at any point that it becomes an issue, we'll step him back, and if not, he'll just keep progressing."
Concerns for teammate
The team was without James Winchester Wednesday. He was reported with his family in the wake of the passing of his father Michael Winchester. It is not known whether Winchester will be available against Tampa Bay. Anthony Sherman practiced at long snapper in his absence on Wednesday and could be asked to fill the roll on gameday. Eric berry expressed the team's sentiment for a player at a time of crisis, saying "We're all here for him. We're a team but we treat it as family."
Trouble hearing podcast? Go Here to stream it from the source.
Locked on Chiefs is a daily podcast show that drills down to the bottom line and gives you a 360-degree view of the Kansas City Chiefs. Take a few minutes to hear about your Chiefs each day. We want to cover the topics you want to hear about. So reach out to us on twitter @LockedOnChiefs with questions and for up to the minute analysis and episode information.
Thanks, Addicts!
More from Arrowhead Addict
This article originally appeared on